OK bands you know the score .....
the more hits your blog gets by the fans .....
the higher you go .....
So Tweet it, Facebook it .....
Generally and expose yourself .....
Now Mr Snuggles and I Have Been sitting with our heads down counting the hits on each blog to see who's got bands which place.
The Top Ten Chart Blogged Band .....
No 1.....
Roadidendren
Ralph
's been spinning some tracks by London (and Luton) singer/rapper
Roadidendren
of late on his
Radio KC
Indie Show as her fresh, funky, funny yet ferocious style never fails to please and favours no small amount of favourable feedback (yes, I know that's a lot of f's) from the listeners.
Her upcoming album, The Empress's New Clothes focuses on and picks apart the trivialisation of many parts of the music industry by its stars and insiders.
No 2 .....
Feral Five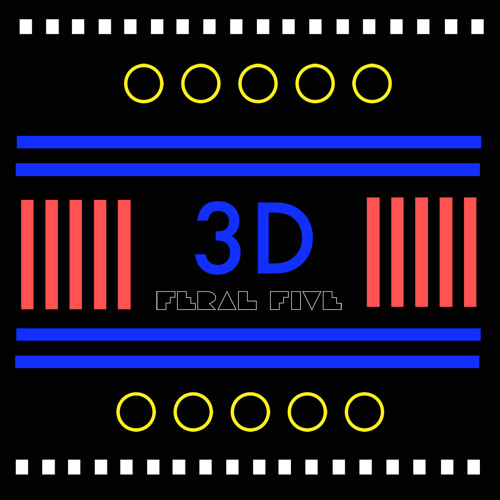 Ralph
's been up to His ears Gunk in this week!

No not the stuff for cleaning car engines ... 'Gunk' is a portmanteau of Geek Punk and it was Celebrated in style on the 5th-7th September at the
Music Tech Fest
in London ... and
Ralph
's chums
Feral Five
Were at the forefront with a live performance prior to the launch to celebrate the official release of
3D Print Me
single on 12 "Vinyl on September 17th in the
East London Design Store
.
No 3....
Barstow Bats
Ralph's had a soft spot for Dumfries band
Barstow Bats
for a while now and has given some of their past tracks a spin on the Radio KC Indie Show, so it's good to hear they've just released a new single. It's called 'Partners In Crime' and it's a slight change in direction with its more poppy, zingy, guitar driven Indie sound in a slightly
View
-esque stylee which should help them make greater inroads with the mainstream radio stations.
No 4...
The Inkhearts
North West band
The Inkhearts
are due to release two tracks -
Temper Temper
and
Uptight
- by
digital download
on November 17th of this very year.
The Inkhearts
formed in 2010 when the members, then young teenagers, were introduced to each other at a music tuition initiative at
The Engine Rooms
, Skelmersdale.
No 5...
Alex Highton
Never let it be said that Ralph doesn't have a softer side - and the
Alex Highton
follow-up album to the highly acclaimed
Woodditton Wives Club
appeals to just that. The Liverpool born singer songwriter has just released
Nobody Knows Anything
and it's an introverted collection of diverse musica
l gems.
No 6...
Desert Ships
Ships Desert
are Composed of Mikey on vocals and guitar, Daniel on bass and vocals with Claude on drums and vocals and then forming in 2012 releasing Their debut album
Doll Skin Flag
in the same year.
Ralph
played the
Steel Threads
track
It Goes On
During this week's Indie Show on
Radio KC
and such was the interest in social media via the kennel His That I was moved to take a closer look.
Describing Themselves as 'An Original band playing acoustic unique blend of Their Own Rock and Folk' and with influences as diverse as
Led Zeppelin
,
Crowded House
and
Fleetwood Mac
, they '' 'are multi-talented duo of Neil Wardleworth (drums / guitar / vocals ) Wilcockson and Laura (violin / vocals).
Listening to North London band
One Eyed Wayne
is like having a flashback to putting on a
Blockheads
record (one of Those round, flat, black vinyl things) that's been re-mixed with a bit of
UK Subs
and no small amount of humor.

A case in point is Their latest release
After The Break
and Accompanying video. It's fast and furious social commentary at its televisually cynical, clever and best punk.
Ralph's recently Been listening to a lot of 'proper' music for 'grown ups' and in this category comes the recently released EP King Of Crows by Sheffield band
Braver Than Fiction
.

It's a collection of four live tracks off That September infused vocalist Mel's bluesy vocals against some snazzy
Steampacket
esque
Hammond
organ-ising.
Ralph's with with previously blogged
Wullae Wright
and it's Proved to be The most well read of any over the last couple of years. Needless to say it was good news When
Wullae Wright
got in touch to say I was releasing 'Superhero' as a single. The story of the song is no less poignant than
Wullae Wright
's plaintive voice Which, overlaid on subtle acoustic guitar with an orchestral background is just as heart wrenching as the single's message.