Cord is the first track to be taken from
Beerjacket
's most ambitious musical project to date – an album and
corresponding book Silver Cords.
Accompanying the 12 songs on the album are a collection of 12 short
stories; intertwined with the music, intended for consumption alongside it. Of the project
Peter Kelly
says,
"At some
point in the writing of Silver Cords, I decided the record would live in a book and that each song would be
accompanied by a short story inspired
by its lyrics."
The tenderness of the m
usic ebbs and flows, conveyed perfectly with lead single Cord. Refreshing in its
simplistic truth, the track is an elucidation of why
Beerjacket
has become the cult figure, despite his modesty,
within Scottish music that he is.
The accompanying short story, Shoots of Life, focuses on that one connection
in your life that holds everything together. The cord that connects everything.
"I've always believed that as people, the threads that tie us together don't just connect us to each other, they
connect us to ourselves and define the 'selves' that we claim as ours.
The decisions we make are seldom made
alone and we are seldom alone, even on our own." – Excerpt from
Shoots of Life
.
The combination of sound and print is something unique to
Silver Cords
. Having released five albums in the t
raditional manner,
PeterKelly
was keen to release something special.
Instead he's produced something exceptional in my opinion,something constant that won't
be cast adrift on a shelf in favour of a digital imprint.
This pairing creates an ethereal tone which binds the
stories with a dreamlike, magic realism quality, and certain recurring themes of isolation, now-ness,
association, loss and fear.
Peter Kelly
started writing the album in 2015 and its completion has taken 3
years, but it's well worth the wait, although the only thing missing for me is vinyl but that doesn't deter an all star 5 star award..
"Story by story the songs' siblings entered the room. My imagination superimposing
details on the real-life buildings that inspired settings and, the stories play out almost
interminably now on three to five minute loops."
Cord
will be released digitally on 7th September 2018 via
indie
Scottish Fiction
records.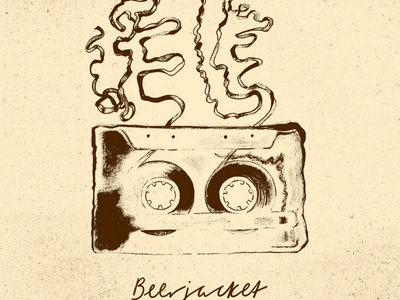 The track is imbued with poignant Americana-esque Bonnie Prince Billie stylee vocal (no higher compliment can I pay) as
Beerjacket
draws the listener in with his subtle engaging tones.
Therefor
Cord
is as true a musical gem as I've drooled over after listening to recently and his
back-catalogue
is a must do to search for you and get the headphones on like I did. You will not be
disappointed
. Ican't wait to give it a spin soon on Brian's
Radio KC Sunday Indie Show
!
Just click the
red link
! How many hints do you need? Go!!!