Here's the story. For more than two weeks I'd been suffering from anxiety and depression but being a carer for my wife
Lynn
who has severe mental health issues and as an advocate of 'it's good to talk' I phoned the local
Minds Matter
in St Helens helpline who after a long chat advised me to also contact my G. P.
Which I did after Brian our dog strangely was pulling my hair hard for the first time ever whilst I slept and after waking me pulled at my hand. I was suffering from an all-encompassing lethargy I couldn't shake off or wake from normally.
Did he know something I didn't?
This on the same day I saw the tragic news from
Frightened Rabbit
that Scott had gone missing suffering from mental health related issues. The upshot was I was now in a hospital bed struggling to type this non-music related blog via mobile phone having been diagnosed with brain swelling and a tumour and swearing at predictive
text!
BRIAN'S INDIE SHOW REPLAY ON RADIO KC as played on Radio KC
Originally played Sunday
25.11.18
available here:
Brian's Indie Show Replay
Scroll down for regular updates day by day to Mike's story and obviously the most recent developments are at the bottom!
As always with a Ralph's Life blog follow the coloured links to take you for more information.
BRAIN TUMOUR - THE SYMPTOMS:
Initially things started to manifest in the form of anxiety and bouts of depression however there were also physical signs like a slight dragging of my feet, a tendency to sway back to my left and spill drinks due to a hand tremor. These were things more picked up on by
Lynn
who was becoming concerned as it was accompanied by a slight droop on the left hand side of my face too (it's important to listen to someone close to you as they can spot the changes to your usual demeanour, things by human nature you may want to ignore) so I made the decision to have a word with my GP.
The strangest of all the symptoms that began to manifest itself was a strange smell that was apparent only in my head and which brought about a palpable sense of fear almost of some terrible latent memory. Brain tumours can also bring about a sense of deja vu so there's something to watch out for! Steroids have helped to abate these feelings currently prior to my operation for which I have been called in for on Friday June 1st.
One handy thing about the insomnia steroids bring, is it's giving me time to playlist and pre-record Brian's Indie Show on
Radio KC
which will go out on Sunday June 3rd 5-7pm and you can listen then via this link
rkc.noip.me
whilst I'm in Walton Hospital in Liverpool (one of the top neurological hospitals in the world) recovering from the operation.
I'm thankfully OK with the operation and looking forward to a full recovery and life ahead. I've had some amazing messages from people via my social media including DJ Producer Mark Osborne aka
Monolife
who has survived 2 such operations and continues to create music!
May 27th:
Brian in the sun
I've been allowed out of hospital on steroids until the operation on Friday 8th June so I'm heading up to Edinburgh on Monday to nip over and visit my Auld Mammy for a couple of days and break the news. I can't believe how well I feel today thanks to the steroids and am thankful for some days of normality prior to what's to come. I've always been a practical person so I'm pretty 'down with it' so far ably supported by my wife
Lynn
and family including
Lisa
who's been an immense help. Next update maybe with the odd picture shall be in hopefully sunny Edinburgh and Brian is off to stay with his 'grandparents' for a couple of days to get spoiled!
May 28th:
Me and Brian on the morning I left for surgery
Well it's off to Edinburgh to see my Mum whose 87 now and not to say goodbye but trying to find the best way to tell her about my unexpected health development and how best to help her think through it, especially as I fully intend to come out the other side after the big operation to remove the tumour at the end of the week. Just given Brian a hug outside and he'll be staying with relatives for a few days so I'll miss the wee guy.
Steroids are keeping me pain free and very clear headed although they do give you insomnia to an extent. A handy thing though when you've got a blog to write! Watch this space for more and have a listen to
True Dat
my train funk track.
May 29th:
Edinburgh
Well here's me and my wife
Lynn
and absolute rock through this journey in Edinburgh after we'd been to break the news of my brain tumour to my Mum as best we could.
Thankfully she processed it as well as can be expected and needless to say we'll keep her informed along the way. It's important that you keep family and friends well informed. They can be such a help support-wise.
The steroids I'm on pre-operation at the end of the week are a continued blessing and 'keeping me real' to enjoy this time in Edinburgh with Lynn normally.
May 30th:
Venison
Spent a wonderful night in Edinburgh last night sharing an amazing meal in
Cafe St Honore
(highly recommended) thanks to the steroids which seem to be keeping me stable right now. It's been important to me to feel 'normal' and to be able to spend so much quality time with
Lynn
in this city we love and got married in.
I received a phone call from my surgeon yesterday and he has me booked in for the operation on Friday June 3rd and that's actually helped me focus more on what's important. That involved hitting the credit card and sod the circumstances on a memorable meal with Lynn.
I'll be booking into
Walton Hospital
from 7.15am and the operation when it takes place only lasts 2 hours 30 minutes approximately so I'm hoping to be done and dusted in time for dinner coming round and be able to update the blog later though not looking forward to predictive text again! My Mum's fine to and I look forward to giving her a call of reassurance.
JUNE 1st
Me Lynn & Lisa
Well it's 5.46 am and I'm packing my bag and heading to the Walton Hospital in Liverpool. I look forward to recovering from the anesthetic enough to bring you an update on the result of my operation to remove my little friend from my head. The messages on my social media have been of great comfort and I start this journey buoyed by good vibrations on the sea of life. My Mum coped with the news better than I could have hoped.
Family have been wonderful here helping and supporting myself and Lynn and I also look forward to hugs all round once I'm back in the land of the living!
JUNE 3rd
Post-Op
The operation was a success and the tumour
Removed which means chemo soon to help avoid a recurrence.
I went under at 9am this morning and was in recovery and awake by 6pm. So that's given me time to write my first blog update via my mobile right now!
June 3rd
The deed is done and I cannot speak highly enough of the skills care and attention herein the NHS Walton Centre Liverpool especially my surgeon Mr Andrew Brodbelt.
Brian The Dog
Music blogging and new
Radio KC
radio shows are suspended for a bit so watch this space for more news on me the human and Brian will be Twittering regularly so keep up on
@fruitbatwalton
!
I got out hospital today for a meeting with my surgeon and he's operating to remove the tumour on Friday June 8th which has now been brought forward to June 3rd) and it'll be chemo & onwards and upwards for many years, so
now shall mostly be listening to
Blue Rose Code
'Grateful'....
JUNE 6th:
Mr Andrew Brodbelt
My surgeon for the operation and ongoing care was
Mr Andrew Brodbelt
at
Walton Centre
in Liverpool and I cannot express enough admiration and gratitude to the skill and dedication as well as the confidence he instilled in me.
Details about him can be found by clicking
here
.
The staff at
The Walton Centre
are a true credit to the NHS in the UK and it is the top neurological centre in the country so it has been a blessing to live just 20 minutes drive away especially thanks to the support of my extended family here in St Helens whom I love dearly.
I cannot tell you just how good I feel today despite having had a brain tumour removed only 6 days ago, and I go to visit Mr Brodbelt tomorrow for a consult on my further treatment which will involve a period of chemotherapy to avoid any recurrence.
June 7th:
Mr Andrew Brodbelt - Neurosurgeon
Well I've just returned from a post operative meeting with my surgeon
Mr Andrew Brodbelt
. He's delighted with my recovery progress so far and from now the steroids will be reduced in preparation for a reasonably lengthy period of Radiotherapy and Chemotherapy.
The chemo will be outpatient at
Clatterbridge
on The Wirral near Liverpool and very aggressive followed by a period of chemo in tablet form which can be done at home which is a real blessing, and monitored by weekly visits to
Clatterbriddge
.
The upshot of our meeting was that I got so see a scan of the inside of my head where you could see where he'd scooped out all offending matter successfully and it was also apparent from having seen previous scans that there was no further cancerous materials in evidence.
The tumour has left me with raging flatulence though, who knew? My surgeon did and warned me about it!
JUNE 8th:
Post-Op Scar
Mr Brodbelt
is a very confidence inspiring man. Quiet calm, assured and of course highly knowledgeable.
He has imbued in me a sense of calm and assurance that I am going to make a full recovery and enjoy a long happy life.
That's an important part of enabling my mind to help in the recovery process, removing any stress or anxiety. I feel good within myself.
I go to get my stitches out on Monday morning and can't wait to get home for a shower and wash my hair!
JUNE 9th:
I was able to do an ordinary thing today that felt so extraordinary. I was able to go to St Helens town centre and stroll round the shops with my beautiful wife
Lynn
and sit outside in the sunshine enjoying a coffee.
The little things seem to count for so much now! Vanity made me wear a baseball cap.
I was interviewed by local paper
The Star
and it went live online today and you can read that by clicking on
THIS LINK
.
June 10th:
Down side is, just in case of any epilepsy following the operation my Driving Licence has been suspended for two years.
On the plus side I'v had a visit today from Angela who plays in London band
BUGEYE
who drove to meet with friends in Liverpool and was so lovely as she came to visit me.
You can listen to
BUGEYE
immediately below today's report.


Monday 11th June:
Well today sees the start of a new week and I go to get my stitches out. I can't wait to get a proper shower. The ironically worst thing about this process is the post-operation Thrush I have developed from my revovery in hospital post-op.
It's in my throat and makes every mouthful of food a torture. Swallowing is beyond difficult and there's a constant burning. I'm on medication for it but it works very slowly.
That's my early morning moan over. Stich removal here I come at 9.30am.
JUNE 12th
Spent yesterday in the company of my beautiful wife Lynn doing something so ordinary it was extraordinary.
Got a taxi into town to get my stitches out but first a treat and visited
Lily's Victorian Tea Rooms
for coffee and some excellent scones with Jam and Clotted Cream. Outstanding!
The stitches are now out and there's some fluid swelling behind the wound but no discomfort or need for worry.
Looking forward to Thursday coming when I visit my Oncologost at Walton Neurological Unit in Liverpooll for details about my Radiation Therapy and Chemotherapy.




June 13th:
I had the privileged honour of taking part in this video by the students of St Helens Lanchpad services who despite their own mental health issues made this video to raise awareness of mental health problems in the North West where my hometown of St Helens has h for times higher suicide rate than the rest of the UK.


June 14th:
Mike & Lynn my beautiful wife and rock through this journey
So two days have gone by since my last post with much happening. Stitches out without a problem although the Thrush infection in my throat still rages. However had the shower and felt human again!
I visit my oncologist today where I'll get details of my radiotherapy and chemo treatment which will start soon. Can't say I'm looking forward to that but it's a necessary evil. Radiotherapy will be out-patient, but the good news is chemo is by tablet and can be done at home being monitored once a week.
JUNE 18th
Well I've been quiet for a few days due to feeling a tad wearier than I have been, so apologies for being a bit behind, but...
It was my Birthday yesterday as well as Fathers Day on the 17th and my lovely Family whisked myself and Lynn to the Abbey Pub in St Helens for a celebratory drink and it was a wonderfull day filled with presents and love.
Unforgettable!
JULY 4th:
Well a lot has gone on in the last few weeks, none more so than I managed to lock myself out Google and it's been a nightmare trying to get back, but...here I am with stories to tell!!!
That would include my new ice cream addiction and the start of my radiotherapy treatment followed by chemotherapy.
So far so good treatment-wise which started yesterday.No adverse symptoms yet.
Good news for my wife I'm still cooking!
August 6th:
Well much has happened in the last few weeks that I've been unable to document due to having been a full-time inpatient at Clatterbridge Cancer Care Hospital on The Wirral near Liverpool, and I miss my wife so much.
I'll be filling you in on how that's been over the rest of this week, but the story starts right here.
In order for my complete recovery as the tumour was very aggressive I'm on radio and chemo therapy however that's the reason I'm now in a hospital as an in patient due to it raising my insulin levels to a point when I'm borderline diabetic which was causing me serious health problems that needed taking care of in hospital.
I'll outline symptoms, and apologise here for how it affected me to my wife Lynn and how it had made me behave badly to her in lack of understanding and short temperedness. She has been amazing during this journey we share.
August 12th:
Apologies for the break in between Aug 1st and today, but here's the thing. Due to the onset of diabetes, ironically caused by my chemo treatments destined to save my life,
I've got hypoglycaemia which ironically could kill me due to low or high blood sugar, hospitalised in Liverpool's cancer care unit Clatterbridge without delay for treatment over and above my radiotherapy and Chemo.
Not all bad though as the food's great!
Here's the serious stuff, information about Hyperglycemia after a tune by
The Bordellos
::
The Bordellos
- 'Hurting Kind'
The Bordellos
hail from my now hometown of St Helens and play what I like to refer to as Gloom Pop. Click on the player below to listen to them here on the blog.
The Serious Stuff.....
Hyperglycaemia

(high blood sugar) which they didn't warn me could be a possible side effect of the chemo treatment and I now have Diabetes 2.
2-minute read
H
yperglycaemia
is having too much glucose (sugar) in your blood. Why am I telling you this in relation to my brain tumour I hear you ask? Well what they didn't tell me was that the treatment by chemo would induce diabetes. That was until mo Oncologist Consultant Mr Husband cheerfully informed me that the Diabetes could kill me too quicker than the cancer.
I did initially have some quite extreme symptoms which fortunately my wife Lynn spotted and it was off to my GP the quickly to hospital where I spent the rest of my treatment time as an in-patient to control safely my Diabetes.
I'm thankfully now at home after 2 months.
Diabetes can also happen for many reasons, such as:
Yes to all of the above except lose weight!
If you have type 2 diabetes, an occasional high blood glucose level is not a problem. But if your blood glucose level remains high for a few days or if you are sick, contact your doctor or Credentialed Diabetes Educator.
If you have type 1 diabetes, it's important that you act on hyperglycaemia. If not treated, a high blood sugar level can lead to a serious condition called
diabetic ketoacidosis
.
Here are some steps you can take if you find your blood sugar level is higher than it should be.
Contact your doctor or go to hospital if:
August 15th:

An interesting fact about Fruit and Diabetes:
F
ruit: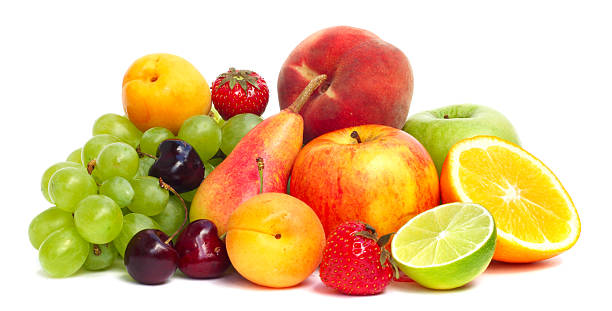 Of course, it's a healthy go-to snack, and you should be eating a few servings of it every day
. But not everything from the farmers' market is created equal.
Some of the most commonly purchased fruits are actually the highest in sugar, like bananas (18 grams of sugar per cup) and grapes (15 grams). Ditto tropics-born favorites like mango (23 grams) and pineapple (16 grams).
To get a better idea of which fruits will be less likely to cause a blood sugar spike, nutritionist Katrin Lee, MS, RD, founder of
Simply Nutrition
, recommends analysing the rest of the nutrition facts.
August 19th:
Apologies again for the less than daily updates, however we're back on course as I was discharged from Clatterbridge on Friday 17th August at 6.15pm.
Returned home via patient transport to my lovely wife to continue treatment at home with only weekly initiall until going on to monthly clinic visits to monitor my blood platlet count.
It couldn't be any better. Currently I'm cancer free! More info about diabetes tomorrow.
Took Lynn out for a meal at The Sticky Wicket restaurant last night! Ordinary made Extraordinary! Excellent meal.
The Bordellos
:
The Bordellos Shop on Bandcamp


Me and Brian on my release 17th August
So here's the thing. Further to the apologies on the last post due to not a lot of reporting going on, the reason for that is I've been trying to get life back to normal as is possible for both Lynn and my point of view as well as our family. My ethos since day one has been positive thinking and that continues without change of course as I believe that that has pulled me through.
I had my final meeting with my Oncologist at Clatterbridge Mr Husband who is delighted with the way I have responded to treatment other than the blips with my blood Platelets, however they have now responded to medication changes and are almost normal. There is of course the Diabetes which treatment has left me with (didn't know about that at the start) and I am now on Insulin and amending my diet to as near sugar free as possible to enjoy as long and as normal a life as possible!
I've developed my own plan of eating and regime of living in general to battle the insidious disease of
Diabetes
, which if not managed properly as Mr Husband (my consultant oncologist and part-time Grim Reaper) so clearly pointed out, would kill me as easily as the brain tumour and as quickly!
So with that in mind I am adding information about Diabetes on the blog as well as about the brain tumour, so look back regularly for updates under The Serious Stuff!
There will always be some new music added so it's not all doom and gloom! See below for instance as I give you the current record of the week on
Ralph's Life
music blog which is a collaboration single release by Londoners
Sisteray
and
Feral Five
who are long time favourites of the blog and who appear on the
Ralph's Life CD
Ralph's Life CD for Mental Health Awareness - Still Available here
:
August 27th:
Well as the weeks go on the
Diabetes
induced by my cancer treatment continues and I seek out more information to formulate my ongoing battle with it.
So for your delectation, things to watch out for...
What is prediabetes?
September 2nd:
The good news is that cases of
prediabetes
that are identified early on can be reversed, preventing them from progressing into full-blown type 2 diabetes. Each year in the UK, 5% to 10% of people diagnosed with
prediabetes
go on to develop type 2 diabetes.
The two principle factors for consideration are:
By making these changes, blood sugar levels can be returned to normal. Most excellent news for me! I've been to Iceland checking for Sugar Free desserts, preferably chocolatey (is that really a word?)! I miss chocolate.
In fact, the recently completed
Diabetes Prevention Program
study conclusively showed that people with borderline diabetes can prevent the development of type 2 diabetes by making dietary changes and increasing their level of physical activity.
For a comprehensive and individual plan, speak to your doctor.
Sept 16th update:
Diabetes
2 dietary info:
From the moment you are diagnosed with
Type 2 diabetes
you are likely to be faced with what seems like an endless list of new tasks... medical appointments, taking medication, stopping smoking, being more active and eating
a healthy, balanced diet
. No wonder it can all seem so daunting and overwhelming.
One of your first questions is likely to be "what can I eat?" But, with so much to take in, you could still come away from appointments feeling unsure about the answer. And then there are lots of myths about diabetes and food that you will need to navigate, too. If you've just been diagnosed and aren't sure about what you can and can't eat, here's what you need to know
In one word... anything. Or how about another? Everything. It may come as a surprise, but all kinds of food are OK for people with
Type 2 diabetes
to eat. In the past, people were sent away after their diagnosis with a list of foods they weren't allowed to eat, or often told to simply cut out sugar. Long gone are those days of "do's and don'ts". The way to go nowadays is to eat
a healthy, balanced diet
. Try and make changes to your food choices that are realistic and achievable in the long term; this will be different for each person diagnosed with Type 2 diabetes depending on your current diet and the goals you want to achieve. Many people with Type 2 diabetes make changes to their diet in order to achieve.
There's a lot of evidence to say that your diet can affect all of these, so see a registered dietitian for specific advice and an eating plan that is tailored to your needs.
Is there anything I should avoid?
Before your diabetes was diagnosed, you may have been more thirsty than usual. It is a good idea to avoid sugary drinks and fruit juices as a way of quenching thirst. They can put blood glucose levels up very high and very quickly, and can make you gain weight in the long term. Instead, drink water, sugar-free and diet soft drinks. Tea and coffee are still OK to include, too.
Avoid foods labelled 'diabetic' or 'suitable for diabetics'. These foods contain similar amounts of calories and fat, and they can affect your blood glucose levels. They are usually more expensive and can have a laxative effect. Stick to your usual foods. If you want to have an occasional treat, go for your normal treats and watch your portions.
There's a lot of evidence to say that your diet can affect all of these, so see a registered dietitian for specific advice and an eating plan that is tailored to your needs.
Is there anything I should avoid?
Before your diabetes was diagnosed, you may have been more thirsty than usual. It is a good idea to avoid sugary drinks and fruit juices as a way of quenching thirst. They can put blood glucose levels up very high and very quickly, and can make you gain weight in the long term. Instead,
drink water
, sugar-free and diet soft drinks. Tea and coffee are still OK to include, too.
Avoid foods labelled 'diabetic' or 'suitable for diabetics'. These foods contain similar amounts of calories and fat, and they can affect your blood glucose levels. They are usually more expensive and can have a laxative effect. Stick to your usual foods. If you want to have an occasional treat, go for your normal treats and watch your portions.
What is recommended in the long term?
A healthy, balanced diet
– that means eating regular meals, plenty of fruit and vegetables, and eating less saturated fat, sugar and
salt
. Following a healthy, balanced diet will help to control blood glucose, blood fats and blood pressure, as well as helping to maintain
a healthy weight
. This can help to reduce your risk of diabetes complications, including heart disease and stroke.
The amount of
carbohydrates
you eat has the biggest effect on your blood glucose levels after eating. Therefore, reducing portions can help manage your glucose levels. It is also important to choose better sources of carbohydrates including
wholegrains
,
pulses
,
fruits
and vegetables and some
dairy foods
.
If you are overweight, reducing your overall portion sizes will also help you to lose weight. Losing excess weight has been shown to be beneficial in managing blood glucose, blood pressure and cholesterol levels. There are different
approaches to losing weight
.
Making gradual and realistic changes over a longer period of time is more likely to lead to success. Be sure to get all of the tools you need to help you achieve these changes – structured education to make sure you have the right information, support from a healthcare professional such as a registered dietitian, and the backing of your family and friends. Although it may feel overwhelming now, it will get easier in the long run.
November 16th
update:
Why the long face.So the story so far is. Last month developed a life threating blod clot due to cancer treatment which happily I've survived and am now on life-long self-administered by injection blood clot medication. Deep joy as it stings like a bastard! On the good news front I no longer need to take insulin as I'm managing the Diabetes 2 purely by diet alone now!
The bad news is I've just been for a scan of my head and my oncologist has informed me that I've got a small mass again so it's round two of Brain Tumour and cancer removal which will commence within two weeks. Watch this space for news of me still breathing!
So that's why the long face, but at least I have a cool
In Music We Trust T-Shirt
of which 50% of profits go to a
mental health charity
. Click the pink link and go buy one if you can!
The serious stuff.....
How a brain tumour diagnosis is made with thanks to
The Brain's Trust
for the information:
The bones of the skull hide brain tumours. You cannot feel or see them during a routine examination. Scans produce pictures that suggest a particular type of tumour. And fortunately we have lots of weaponry to diagnose brain tumours without invading the body. But the only reliable way to an accurate diagnosis is to examine a sample of a tumour under a microscope, so a biopsy (link to the biopsy section further down the page) will sometimes need to be done. If this type of examination is not possible, an educated assumption is made based on available test results.
If there is a suspicion that there might be a brain tumour, then your doctor has a whole host of diagnostic weaponry, which will aid an accurate diagnosis. These tests determine firstly whether you have a brain tumour and then, if you do, what type of tumour.
MRI scan

– magnetic resonance imaging. This uses magnetic and radio waves, so no exposure to X-rays or any damaging forms of radiation. An MRI scan takes pictures from any direction. Contrast agents (usually gadolinium) can be used to delineate the lesion. These are usually injected into the arm during the scan. This has made some of our patients feel sick but this could be the thought of the injection. Needles are scary things.
Just a word about pacemakers; you may not be able to have an MRI scan if you have a pacemaker fitted or other metal objects in your body but alternatives are offered. Some new pacemakers are MRI compatible though – you will need to check with your cardiologist.
The scan will last about 45 minutes and can be noisy. Some hospitals let you listen to a CD so take one just in case.
Other tips – wear warm clothing; it can be chilly in the room. You will need to take off jewelry and anything else metal. This includes underwired bras and jeans with studs in.
If you have a child undergoing an MRI scan, get them to imagine they are going into a space capsule.
You should receive the results within two weeks. Privately, you can have the scan and reporting done on the same day, but private scans can be expensive. You can get one done privately with a report for a little over £200 – it depends where you go.
CT scan

– computerised tomography. Instead of sending out a single x-ray through the body, several beams are sent simultaneously from different angles. The computer then processes the results showing them as a 2D picture. CT scans are less expensive and take less time than an MRI scan, but they have lower resolution so could potentially not show some skull base and low grade tumours, as well as an MRI scan. So, if you have one type of scan rather than another, it is usually because one will be more suited to you.
A CT scan usually lasts around 20 minutes and is quieter than an MRI scan. You lie on a table and the scanner moves around your head. If you need a contrast scan, then an iodine-based contrast agent will be injected. This shows the 'leaky' blood vessels in a tumour and enables the neuroradiologist to see the mass directly.
Other tips – Warm clothing is recommended; it can be chilly in the room (it is). And if you are allergic to shellfish let the radiographer know, because some contrast agents contain iodine.
Reporting is usually done within two weeks. Again – this may be sooner if you have a private CT scan.
PET scan

– position emission tomography. Only a few hospitals in the UK have a PET scanner. This too produces a 3D image but in colour. The patient is given radiation via a medicine called a radiotracer. This goes to the part of the body that needs to be examined. The PET scan then detects radiation inside the body and makes images that show how the radiation is being broken down. This type of scan is not generally used to diagnose a brain tumour, but it can provide additional information about the nature of the tumour. For example, it may help to determine the difference between a benign and malignant tumour because malignant tumours are more metabolically active (that means that within the tumour cells that are alive and growing, chemical reactions are happening within them). And it can show the effects of treatment. For more information about the difference between benign and malignant tumours visit anatomy and tumour types.
The scan itself takes about 30 minutes. About 40 minutes before the scan the patient is injected with a mildly radioactive substance which has no risk to the body as the level of radiation is very small.
SPECT

– single photon emission computed tomography. Similar to PET, a SPECT scan views how blood flows through arteries and veins in the brain. It differs though from a PET scan in that the chemical stays in your blood stream rather than being absorbed by surrounding tissues, thereby limiting the images to areas where blood flows. SPECT scans are cheaper and more readily available than higher resolution PET scans.
As with the PET scan, an injection of a small amount of radioactive tracer is given prior to the scan. Then you'll be asked to rest for about 10-20 minutes until the tracer reaches your brain. Next you'll lie comfortably on a scanner table while a special camera rotates around your head. You have to remain as still as possible so that the machine can get accurate pictures.
Other tip: be sure to drink plenty of fluids to flush out any tracer left in your body.
Angiography

– this shows the blood vessels in the brain – the arteries, the veins and sinuses. Angiography will not feel any different to having a CT or MRI scan if it is done as a CT or MRI angiogram.
It can also be done with an injection of iodine dye into the femoral artery in the groin, which is then threaded through to the brain. This sounds worse than it is; a numbing agent is used and you may feel brief pain when the catheter is inserted. Sedation is sometimes given for this test.
You will feel a hot, flushed sensation lasting from 5 to 20 seconds as the images are taken. This may be repeated several times in order to view all necessary arteries, so this test can last several hours. You will need to be careful afterwards to prevent bleeding. In some instances, a puncture closure may be used which will allow you to get up and move around sooner.
Any invasive test carries risk. There is a very small risk of the catheter damaging your artery or loosening a piece of plaque lining the artery wall. And then there is the risk of sensitivity to the contrast agent used. The most common side effects from the iodine contrast are a brief metallic taste in your mouth and a feeling of warmth throughout your body.
All profit from the Livin' La Vida Bolton EP will be donated to
The Brain Tumour Charity
in memory of Kevin Allen father of Mancheter musician
Jordan Allen
who sadly passed away in on October 17th 2016 at the age of 56.