OK bands you know the score.....
the more hits your blog gets by the fans.....
the higher you go.....
So Tweet it, Facebook it.....
and generally expose yourself.....
Now Mr Snuggles and me have been sitting with our heads down counting the hits on each bands blog to see who's got which place.
The Top Ten Blogged Band Chart .....
I was sent a You Tube video a few weeks ago that not only made me laugh but also renewed my faith in seeking out unsigned indie music. It was self-made by
Graham Marshall
who three years ago tried to make a living in music but had to do the unthinkable – go back to a 'real job' as a truck driver for
ASDA
. Almost giving up hope of a musical career he now boasts a trophy awarded by the panel of the
Barcelona International Film Festival
and a newly released EP.
If you're looking for well crafted, melodic tunes in a
Steely Dan
sylee then you've come to the right place because Ralph's been listening to
Red Sails
from Liverpool and it's time you did too! Their tracks sound simple but are actually complex well written musical gems that soar, taking you on highs and lows with their lyrics and melodies.
No 4.....
Vigo Thieves
Being an equal opportunity Jack Russell, Ralph's added to his squad (OK there's one guy) of reviewers in Scotland. What better occasion for a first time review than to send photographer
Kate Johnston
into the fray for the first time than
Vigo Thieves
sold out headline show in
The Arches
Glasgow.
Vigo Thieves
are on the verge of greatness yet remain unsigned, but not for long with such a strong live set and a list of stellar performances.
Back in January of this year I blogged Edinburgh singer/songwriter
Kat Healy
and had this to say - "
It's not often a voice stops Ralph in his blog writing but a track came on and it wasn't until it had finished that I realised I hadn't been typing, just listening.
The track was 'The Haunting' by Scottish
Kat Healy
. Now being inquisitive by nature I went in search of more and lo and behold was on her new album
Be Still Gentle Kind
"
.
What do you get when you mix
Talking Heads
'Psycho Killer' with
Dr Feelgood
's 'Roxette' and chuck in a
Blockheads
-esque vocal? The intro to Southend on Sea outfit
Eight Rounds Rapid
track 'My Mate' which was the first track of theirs I'd heard and it got me hooked.
So it was with some interest that news came into the kennel they're releasing a new single and vinyl debut and i
t's a limited edition 7" vinyl release (500 copies) - and the only format that '
Writeabout'
will ever be available on. The flip side
Steve
is a crowd pleaser and fan favourite.
No 7.....
Modern Faces
Ralph's inbox has been buzzing this week with new releases and none more welcome than the new single (official release date 30th September) and accompanying video (out now) of 'Lufthansa' by Scottish 'modsters'
Modern Faces
. It's already on the
Jim Gellatly
Podcast and Ralph'll have to give it a spin too on
Radio KC
!
No 8.....
Kidsmoke
Kidsmoke
are Lance Williams, James Stickels, Tomas Hassall and Chris Trow and despite being long time friends they've only formed as a unit in early 2013. That being said they've come up with a solid, eminently listenable debut EP. The lead track 'Higher' kicks off with an almost psychedelic/60's California vocal and guitar which goes into shades of
Prefab Sprout
and I'm
No 9.....
The Holy Ghosts
Having previously blogged Edinburgh band
The Holy Ghosts
it seemed only right that Ralph's man in Scotland,
Malcolm Parry
caught their headline show in The Voodoo Rooms recently.
The Holy Ghosts
are
Jack Sandison on acoustic guitar/vocals, Jon Mackenzie electric guitar/vocals, Rory Penm
No 10.....
Born Thief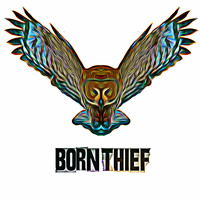 Having played the soon to be released
Born Thief
single 'An Inch Of Doubt' on
Ralph's Radio KC Indie Show
it seemed like the ideal time to take a closer look at the group who have a similar vibe to Liverpool's
Tea Street Band
.
Born Thief
are - Jake McGrath (vocals), Sam Wilson (Guitar), Greg Jones (Bass), Luke Haran (Guitar) and John Fitzpatrick (Drums) who formed recently from the ashes of Yorkshire band Sharp Darts.