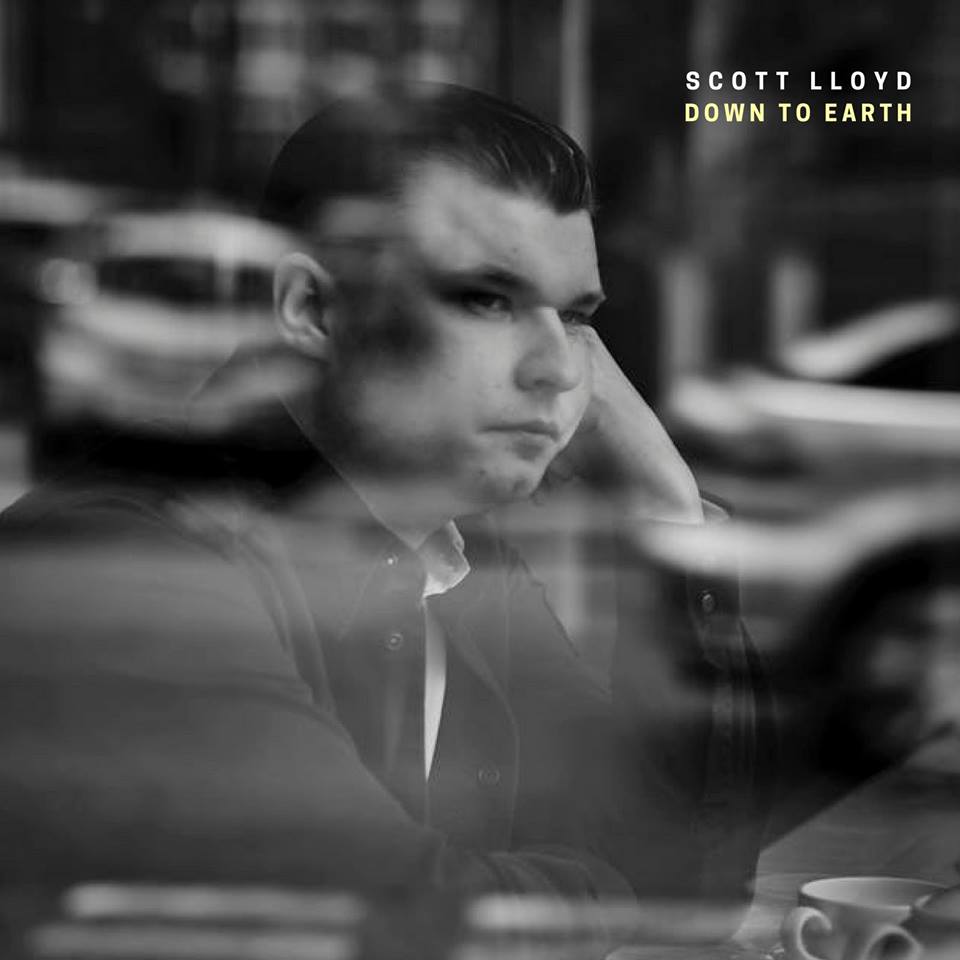 We've covered
Scott Lloyd
's releases previously and regularly playlisted on our weekly Sunday radio show on
Radio KC
. No wonder with quality releases like his new Single
Down To Earth
which we've had on repeat here all week and now of course
Living In The Dark
playlisted right away for the Indie Show of Sunday 16th November, so tune in via Internet Radio on the following link:
radiokc.fm
at 5pm UK Time.
Scott Lloyd
is producing his own brand of Americana to a quality way beyond his years since we last featured him and no wonder. Born in Middlesbrough, has previously released six EP's independently and played live in venues across the UK and America from San Francisco to Vancouver, Canada, as well as appearing at Glastonbury in 2015 and live on BBC Intro.
His widening experience shows through in his increasingly mature and eminently listenable music.
It's 9/10 for us
.
Last year, in 2017 Scott sold out
Jimmy's
venue in Manchester to release his EP
In the Garden
, a former
Ralph's Life Video Of The Week
,which was recorded with a full backing band. With roots firmly planted in the North East Scott also wrote songs for his
Ironopolis
EP, which were inspired by his hometown of Middlesbrough and the EP immediately reached number 12 in
iTunes
Singer Songwriter charts in 2015.
After graduating from a degree in music at Manchester Metropolitan University in 2010, Scott listened to
Bob Dylan
,
Neil Young
,
Simon and Garfunkel
and
Bruce Springsteen
for their songwriting and inspired, Scott set out to record his first EP
Long Live You
in 2013.
Scott's first single released via the fiercly independent
Aardvark Records
,
Looking Out To Sea
, gained over 1000 plays on
Apple
music within a few weeks of release.
Scott's new single 'Down To Earth' goes on sale on Friday 7th September on digital music retail and streaming sites.
Aardvark Records
have also pressed some CDs. The song was recorded at
Red Sand Studio
, Chorlton, Manchester and produced by Mathieu Garcia.
For more information about
Scott Lloyd
please visit his website without delay on
www.scottlloydmusic.co.uk
to find links to videos and his previous EPs and upcoming gigs.
More info you will need as you discover the burgeoning strength of his songwriting and musicianship.
His creative maturity is pushing his writing to new levels and who knows what heights the next release will bring.
Pretty certain I do and it's all good. Can't wait for more from this charming young man! Bring it on!