Well it's been a great year for unsigned Indie music and Ralph's had the best time listening to, reviewing and trying to get everyone in Twitter Land listening to, some of the best music out there.
Since he started blogging back in May, at no time did Ralph expect to become so popular or to attain the level of influence with radio stations. A big thank you to
Tom Robinson on BBC Radio 6
and
Radio KC
in particular.
Share the
Radio KC
experience by listening to their eclectic music mix non-stop on Freebox (FR), Orange Live Radio, TuneIn Mobile App (any smartphone), RadioLine Mobile App or simply from any browser in the world.
Needless to say in 2013 Ralph will be striving to get even more attention for up and coming bands throughout next year.
Not everyone can get in the Top Ten.....but a special mention for just missing out goes to Whispery Club, Vukovi, Holy Pistol Club, Slydigs, Bauer and Bent Cousin.
The top ten blogged band chart this year has been dominated by a young Manchester band (They're only 16) who have grasped Twitter by the bollocks, squeezed very hard and due to that they're in the No 1 Spot (by over 1000 page reads). The rest of the Top Ten has been harder fought but contains a load of quality music and therefore I give to you.....the last Top Ten Blogged Band Chart of 2012 as decided by me 'n' Snuggles.....
No. 1
Everyday Goldfish
Now it's not every day a goldfish brings out an EP so Friday 26th October was a big date for young Manchester band
Everyday Goldfish
who released their first EP, the aptly named 'Eyes On The Prize' at
The Candence Cafe
Tyldesley that very night! The band are Alex Haslam, Jack Binks, (why do I imagine his nickname is Jar Jar) Laiton Price, Lee Whittingham and Lewis Tooby.
No. 2
Plum
I turned my nose in the direction of
Plum
, the alter ego of Edinburgh based
Shona Maguire
. She'd just released a concept album
'The Seed'
to much critical acclaim and quite rightly so.
Big news is the release on 19th of November of a new single 'Smile' from the album, with the 'B' side a result of a Tweet Ralph can remember seeing on Twitter some time back. With some help from Auntie BeeB's
Ally McCrae
she's collaborated with top dubstepper
TeKlo
on the track, taking them both out their comfort zone.....
Remember the spirit of 88? Dole
queues getting bigger, the Tories in power and class war on the streets. But at the same time, shining out of the gloom, came the birth of
Acid House
which was one of the most significant cultural movements of the 20th Century. For those of you too young to remember the first time round
Jack to Phono
bring us the combined musical goodness that is
Tea Street Band
!
No. 4
Crystal Seagulls
Crystal Seagulls
bill themselves as a new London-based four piece Brit Rock band whose music holds a mixture of the infectious sounds of
the
Sixties, the swagger of the Nineties whilst simultaneously paving the way for a whole new style of music. Brave words but do they live up to their swag?
Well you only have to listen to 'Yours For As Long As You Keep Me' to pick up the Brit Pop vibe, hints of those cheeky chappies
Supergrass
and just a sprinkling of
Blur
.

Oi....you....yes..... you

reading

this.....wanna know one of t

he best kept secrets on the new music scene today.....it's London band

The Bedroom Hour

!

One can only wonder why, when these guys are turning out quality tracks . 'X Marks the Spot' (hint's of U2/Simple Minds, one for the big venues) was track of the day on

View From The Music

.
No. 6
Modern Faces
A bit of a big up for

Modern Faces

who were in the local press after their support gigs with

Kasabian

in May of last year. Below are updates tour wise for this year and hopefully the North West of England will feature again on the list (a little bird tells me it will be and I'll be checking out The Citadel here in St Helens as a suitable future venue) in the meantime give this a listen like me.
No. 7
Transition baby!
Now here's a band that have recently come to my attention.
Transition Baby
are an original indi
e/rock band with a dynamic sound and energetic live show. They consider their music to be a step forward in terms of their contemporaries in the indie/rock scene. It's fresh and catchy yet its roots are clearly evident in their influences (The Strokes, We Are Scientists, Modest Mouse). They've a large and loyal fan base, ranging from 14-40+ years of age.
Stolen Haven
are a band of mates who have been performing their own brand of indie music the Manchester and Liverpool areas since last August and as proof of their pedigree they've secured slots supporting some well known acts like
Steve Craddock
, Leeds Indie rockers
Sunshine Underground
and local singer
Danny Mahon
.
No 9
Fat Goth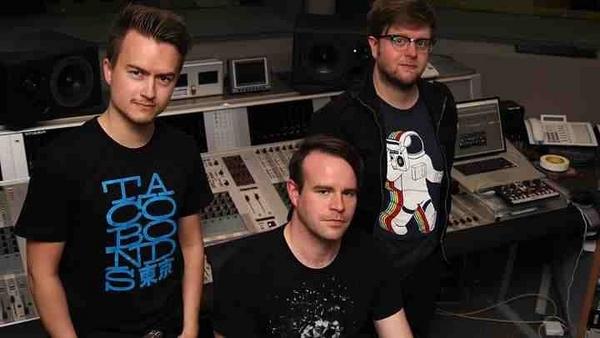 Ok so I saw that these guys were called
Fat Goth
and I thought erk, but turns out the only thing that's dark and heavy about this Dundee band are their sounds. They recently played
The Wickerman Festival
alongside other
Ralph's Life
favourites
Campfires in Winter
and
Olympic Swimmers
.
No. 10
The Verdict
The last time Ralph took a look at
The Verdict
was just after they won the Rock The House competition sponsored by
The Cavern Club
and held in The House of Commons back in September. Since then they've had some successful gigs at
The Zanzibar Club
in October and
The Cavern Club
for
BBC Introducing
in November plus local and internet radio play for the new track they've brought out recently 'The Same Mistakes'.
So there it is until next year.....have a very Merry Christmas and an extremely Happy New Year.....love Ralph x