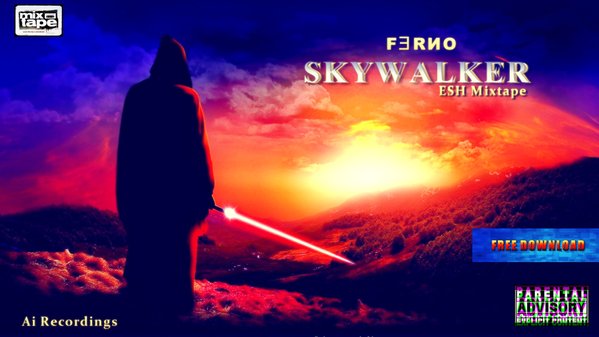 Every now and again Ralph likes to explore other genres outside his normal Indie comfort zone. On this occasion, it's the ever so slightly mysterious London hip-hop artist
FƎRИO
.
Now I say hip-hop, but
FƎRИO
prides himself on having created his own musical genre, the self-styled ESH Music which is released on indie label
Ai Recordings
.
His latest release is the
Skywalker
EP which includes the funky and infectious, bhangra-
esque
infused track,
Quatrains Freestyle
.
He seems to be currently making more of an impact on the American scene as the EP hit No. 4 on the US iTops Chart recently and has featured regularly on
Radio KC
.
His music career started at the tender age of seven and by fourteen had performed his first shows in Jamaica on some of the biggest sound systems like Bass Odyssey,
Metro Media
and Stone Love, which was originally built by the legendary
Winston 'Wee Pow' Powell
and now, u
si
ng social media he's rapidly building himself a fiercely loyal fanbase