Ralph's giving
Too Much For You
by
Sam Jefferson
a spin on the
Radio KC
Indie Show on March 5th so we thought it'd be nice to run a feature too.
Raised on a steady diet of
Blind Lemon Jefferson
(probably no relation),
Bert Jansch
, and
Woody Guthrie
records, traditional Blues and Folk music is at the heart of his musical soul.
In July 2015,
Sam Jefferson
recorded and independently released his first solo album,
Rhythm's Tide
, comprised of seven original compositions and three arrangements.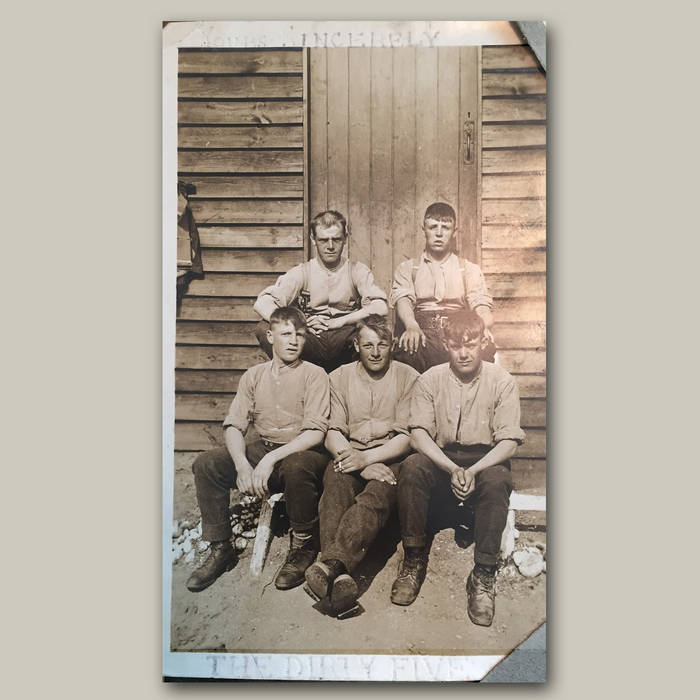 Inspired by contemporary artists such as
Martin Simpson
, whom he studied with in late 2015,
Sam Jefferson
is not one to arbitrarily separate genres.
His compositions and arrangements are animated by diverse styles.
The Dirty Five
, a self-penned ballad inspired by a photograph Sam's great-grandfather, Jim Marshall, sent back during the First World War, which would typically be considered more of a Folk composition, contains melodies inspired by the Blues.
Sam Jefferson
explained:
"I wrote those sections in particular to convey the larrikin sense of adventure Jim and his mates shared; that in the desperation of trench warfare, these five Barnsley lads were able to keep each other's spirits up with their jokes an
d jaunty songs right until the end".
The Dirty Five
has since been aired on BBC Radio Sheffield along with an
interview Sam gave, and has been featured in an article by
The Royal British Legion
. Sam is currently working on an album of songs inspired by his family history as part of the coal-mining community in Barnsley.
2017
April 15th – The Snowdrop, Lewes (21:00)
March 17th – The Crown, Sherborne (20:45 – late)
March 3rd – Limetree Kitchen, Lewes (19:30)