The Actions
announce their forthcoming Single
Let's Talk
released 14th September via
igiveyougive.com
All the income raised will go entirely to MSF (Médecins Sans Frontières / Doctor Without Borders), Save The Children and Greenpeace.


I've got mine and you can Download and Donate here:
igiveuougive
Let's Talk
is a slow beat trip-hop-esque alt-rock number whose energy increases beat after beat. A hypnotising start relentlessly builds up to an overwhelming final vortex full of gusts of distorted guitars and over-saturated screaming vocals.
Silty's presence predominates from the very beginning of the track thanks to an eerie delayed-bass cadence, backbone of the entire song, and to her penetrating vocals, this time putting aside her 'signature' melodic nuances for a more 'direct-talk' performance.
The alienating mood pouring out of incisively crafted lyrics together with stylised guitars' ambience create an existential imagery where everything feels estranged and all the links between inner world and outer reality seem damaged or broken.
Entirely produced by
The Actions
and mastered by the legendary Tim Young (Massive Attack, Björk, Placebo),
Let's Talk
is a unique production which; stylistically, is like a 'suspension bridge' between what the band's sound has been and what it will be in the future.
TheActions
are
Silty
(vocals and bass guitar) and
Mo Stellato
(guitars/keys). Heavily influenced by Trip Hop, Dark Wave and Psychedelia, the band began writing and producing their own music trying to create a fusion between the three, the resulting sound is a product of years of experimentation and collaboration with different artists.
Dedicated live performers, they've seen themselves sharing the bill with globally recognised artists such as R.E.M., Green Day and Garbage.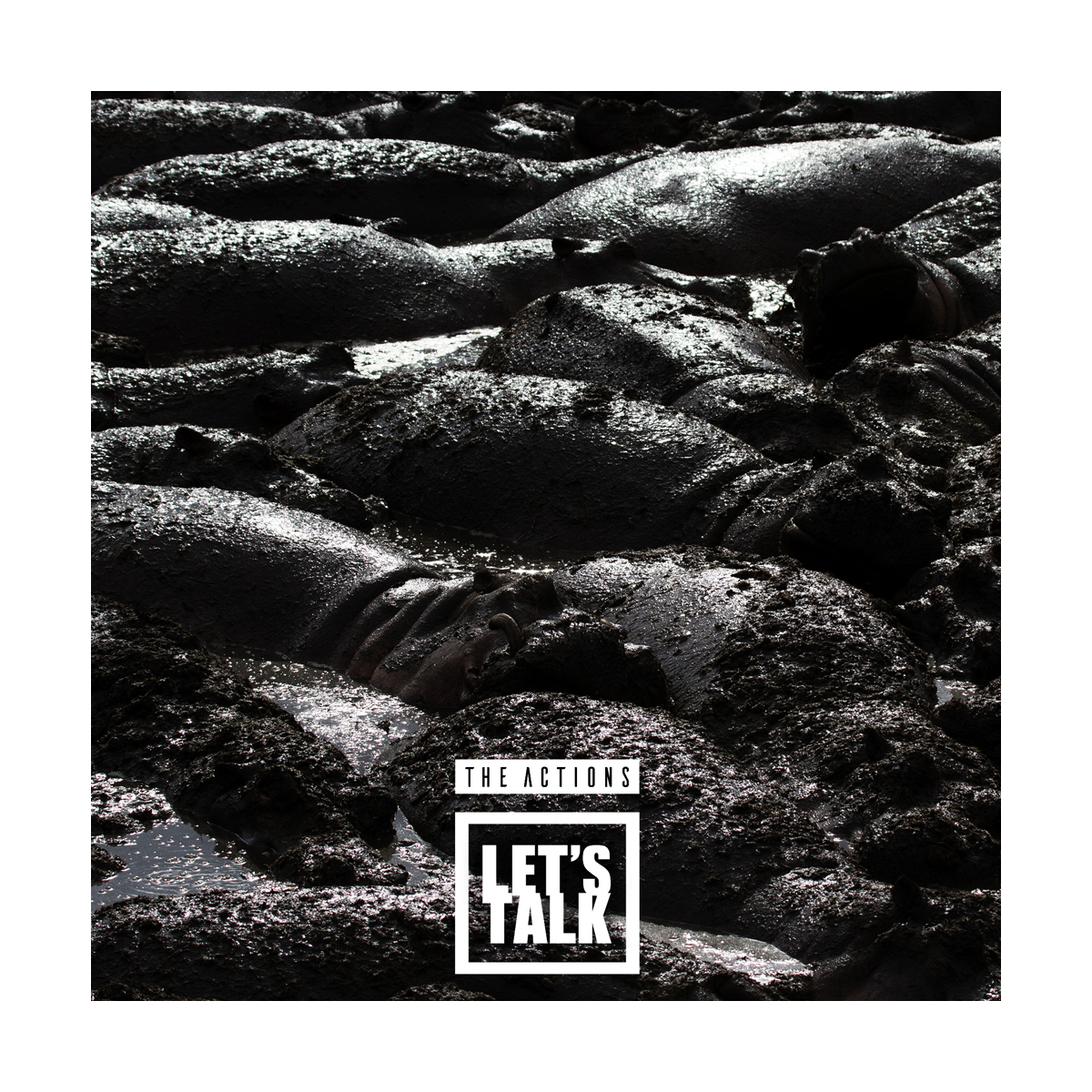 To date they picked up support from the likes of BBC 6 Music's Tom Robinson, BBC London's Gary Crowley, Radio X's John Kennedy, Amazing Radio's Simon Raymonde and Mark Ryan, plus a number of independent and collage radio stations in Europe, USA and Canada.
Needless to say, Ralph gave
Let's Talk
a pre-release spin last Sunday on the
Radio KC
Indie Show.
Let's Talk
is released via on 14th September announcing a string of shows that will kick off the following day with The Actions' headline set at
WorcesterMusic Festival
.
15 Sep 2017
- Worcester Music Festival @ The Firefly, Worcester
07 Oct 2017
- Mau Mau Bar, London
01 Nov 2017
- The Monarch, London
16 Nov 2017
- Nambucca, London