The latest sounds gracing Ralph's kennel are some lo-fi tunes courtesy of Middlesborough born
Scott Lloyd
whose new EP The Northern Gate is due for release on March 10th. Now living in Manchester, Scott's laid back alternative country/folk feel is expressed in five well composed, mainly reflective tunes, delivered with a
Jackson Browne
or
James Taylor
vibe but with a modern twist and a northern accent.
That's to the fore in the lead track on the EP 'Lock The Door' with a track that could have been written by
Johnny Cash
but sung like he'd been born in the North West (of England) with it's 70's Americana vocal overlaid with Mancunian inflection and infectious hand-clapping.
Second track in 'Morning Light' is more shades of
Jim Croce
, with a more laid back acoustic guitar, reflective lyric and harmonious melody and is followed by 'Somewhere' which is pure
Scott Lloyd
, probably the most contemporary track on the EP for me.
Fourth track, 'The Northern Gate' maintains the contemporary feel although lends itself to Jackson Browne. Final track 'Stay With Me' is stripped back, reflective and reminds me of his James Taylor influence (no bad thing). All in all it's a very accomplished EP for one so young and if you're looking for an antidote to Jake Bugg...
Scott Lloyd
's your man.
Upcoming gigs are...
FRI 14th February – Castle Hotel, Manchester – supporting Bourbon Street Beat
SUN 9th March – The Castle Hotel, Manchester
FRI 28th March – Eagle Inn, Salford
Streets Are The Colours
by
Scott Lloyd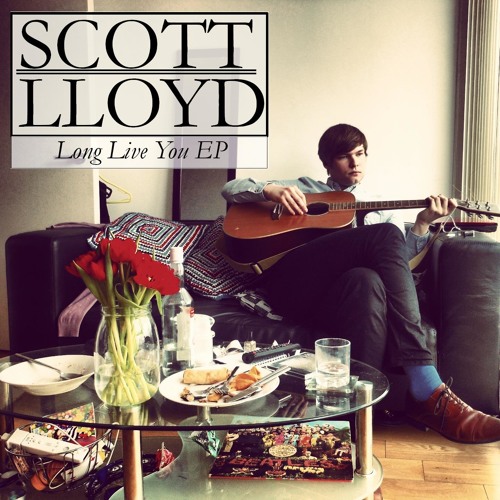 Scott's debut EP,'Long Live You EP', is out now. You can get a CD edition or a digital download from these places.
CD EDITION:
DOWNLOADS: