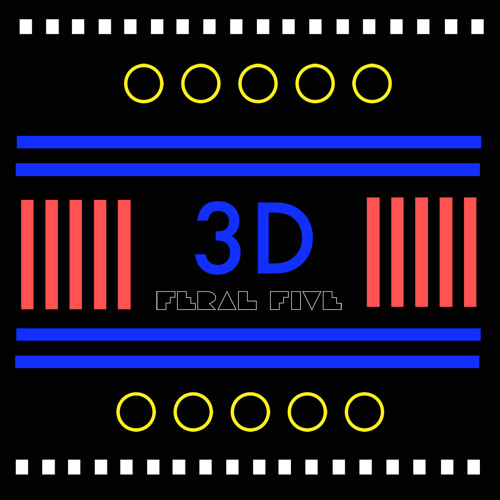 Ralph
's been up to his ears in Gunk this week! No not the stuff for cleaning car engines...'Gunk' is a portmanteau of Geek Punk and it was celebrated in style on the 5th-7th September at the
Music Tech Fest
in London...and
Ralph
's chums
Feral Five
were at the forefront with a live performance prior to the launch to celebrate the official release of
3D Print Me
single on 12" Vinyl on September 17th in the
East London Design Store
.
It's already been played by
Steve Lamacq
on his
BBC 6 Music Recommends
show and of course Ralph's given it a spin on the
Radio KC
UK Indie Show.
More on
Feral Five
later, but first...the science bit!
Music Tech Fest
; launched two years ago by
Stromatolite
, showcases the latest academic research, experimental devices and commercial applications focusing on music search and music making.
Originally industry leaders such
as Spotify, Wired,
BBC, Soundcloud and Ninja Tune converged to
talk music, technology and the future of sound. It brought
together bands, DJs and companies at the cutting edge of sound, design
and technology in the stunning location of Ravensbourne College. This year the festival was about 'making music with anything you can find' and 'turning everything into an instrument.
Feral Five
's involvement this year saw them hook up a 3D printer as an instrument in a live performance that included
PiL
's
Lu Edmonds
.
3D Printing is here to stay, but what of the future? They predict a world where not just body parts, but whole beings are made to order. A benevolent act or has humanity created a monster?



The full Geek line-up at Music Tech Fest
Feral Five
's dystopian vision features 3D Printer samples as percussion, as well as a hook-laden mix of growling synths, bass and guitars. The release also includes dance remix 3D Ether Mix, and stark percussive heartbreak track Invisible. 3D has been featured in the US tech press who called it an anthem.
The vinyl is available to pre-order at
Rough Trade
and will be in other record stores and shops including the
East London Design Store
. The digital tracks are available on iTunes, Amazon & other download stores.
It's
Feral Five
at their best with its evocative, disco-esque synth-ings, brash guitar and catchy vocal hook. With only 300 copies available of the 12" vinyl version, snap it up, it's a classic!
3D Print Me
will be out on limited edition 12" vinyl, with original artwork by tribal pop artist
Camille Walala
, and a 3D design brought to life by the Ferals' own 3D printer.
Designer Walala has worked with
Nintendo
,
XOYO
, and
Land of Kings
. The tracks were mastered and cut by
Nick Watson
of
Fluid Mastering
.