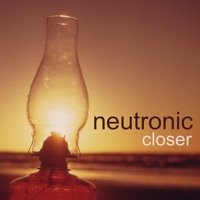 Now Ralph's more of a guitar band animal, however after having covered Liverpool's
The Little Secrets
and
SeaWitches
recently he's been showing his mellow side. So much so, he had a listen in to the low-fi electronic vibings of Chester duo
Neutronic
.
They've just released
Closer
on download earlier this month and it's a delightfully melodic soundscape using the contrast of Luliana's slightly accented vocal backed by Paul's smooth English tones overlaid on
Neutronic
's cleverly worked 80's electro musicality in a
Cocteau Twins
stylee.
Having previously worked together on a one-off electro pop project they've got together agai
n to bring us
Neutronic
.
The duo have crafted an exceedingly assured sound which is proving popular with radio stations. Needless to say Ralph's giving
Neutronic
a spin on his
Radio KC
show. They've featured on Tom Robinson's BBC Radio 6 Mixtape and Dave Monks on BBC Radio Merseyside.