OK bands you know the score .....
the more hits your blog gets by the fans .....
the higher you go .....
So Tweet it, Facebook it .....
Generally expose yourself .....
Now Mr Snuggles and I Have Been sitting with our heads down counting the hits on each blog to see who's got bands which place.
The Top Ten Blogged Band Chart is played every Sunday 5-7pm on
Radio KC
as part of Ralph's Indie Show.
No 1...
Lost Embers
Having played guitar and written music since an early age, playing in a number of bands around the Welsh valleys, the next logical step was to perform as a solo artist so
Lost Embers
was formed in 2013.
Since then songs have been written and recorded with important thought to location and space. These recordings gave way to the first full length album
The Borders of Winter
.
No 2 ...
The Phantom Sound
Working on a debut album,
The Phantom Sound
aka Californian born (now living in London) Marisa Schlussel strives to create honest, powerful and emotional songs, drawing on diverse influences from the late 70's and 80's including
Bowie
,
Blondie
,
The Ramones
and
Duran Duran
and giving them a contemporary feel.
Ralph's played tracks by
Affairs
regularly on his Radio KC Indie Show since hearing their single
Cressida
nearly two years ago. Now they're releasing a new single
Blood Science
on Monday 15th March so it's time to renew acquaintances.
From scattered English Counties, the band members of
Affairs
met at Hull University, drawn together by their mutual appreciation of 80's music, art, slick hair, tight jeans and loose hips.
Sisteray
have been making big waves in the indie/garage rock scene since forming in 2012 however 2014 was a breakthrough year for the London four-piece and 2015 looks to continue in that vein.
They're big favourites here in the kennel and regulars on Ralph's Indie Show on
Radio KC
.
No 5...
The Phantoms
Ralph's been a big fan of Edinburgh band
The Phantoms
since he covered them back in
April last year after they played a set at the
Ralph's Life CD
Launch in
Electric Circus
for the
Rethink Mental Illness
charity. They've since played a succession of gigs including the one and only
King Tut's
in Glasgow.
Now it's no secret that despite the volume of US rappers knocking at the kennel door, Ralph has no great love of hippety hop - however - the self styled 'Barely Rappers'
Outside Your House
bring a quirky lo-fi feel to the table in a crossover stylee between
Ceiling Demons
,
To Have Is To Hold
and a snippet of
Snippet
.
The release of
The Ones That Left Town
EP by duo
Outside Your House
is the proverbial breath of fresh air in what can be an extremely stale musical genre.
Needless to say if a band or artist has a dog they go right to the top of Ralph's blog diary, so it's no surprise today's feature is on singer songwriter
Matt Creer
who shares his life on the Isle Of Man with retired rescue dog L
ala.
He's just released a new album callled
The Leeward Tide
which was released last Monday and Ralph's already played a track on his
Radio KC
Sunday Show.
No 8...
Officer
So I'm watching the start of the new video from
Officer
for his single
The Waters
(a pre-cursor to his
Myriads
album) and thinking amiable electronica, when all of a sudden it bursts into up-beat Alt-Rock-esque swathed in an almost 80's New Wave back beat. It's made all the more lovely by
Officer
's celtic edged vocal and an atmospheric video that carries you along on a tide of musical goodness.
No 9...
The Reveurs
Mancunian indie-rockers
The Reveurs
are releasing their new single
Take a Bow
to coincide with a string of gigs across the north of England that will see them playing in their home town as well as Sheffield, Leeds and Liverpool.
The Reveurs
recorded
Take a Bow
in Salford's
Blueprint Studio
, made famous by
Elbow
as their recording studio of choice.
No 10...
Neutronic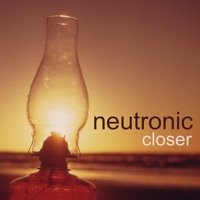 Now Ralph's more of a guitar band animal, however after having covered Liverpool's
The Little Secrets
and
SeaWitches
recently he's been showing his mellow side. So much so, he had a listen in to the low-fi electronic vibings of Chester duo
Neutronic
.