OK bands you know the score.....
The more hits your blog gets by the fans.....
The higher you go in The Chart.....
So Tweet it, Facebook it.....
Generally expose yourself.....
Click here for the Ralph's Life website
Tracks from the Top Ten Blogged Bands are played
every Sunday 5-7pm on
Radio KC
as part of
Ralph's Indie Show...listen back here...
THE NEW CHART - 14.1.17
No 2:
Ded Rabbit
Ded Rabbit
are always a favourite on Ralph's
Radio KC Indie Show
, so it was with great anticipation that we await their latest single
Figurine
. With an official release date of February 3rd it's an epic aural assault on what should be an immense 2017 for this charismatic young band.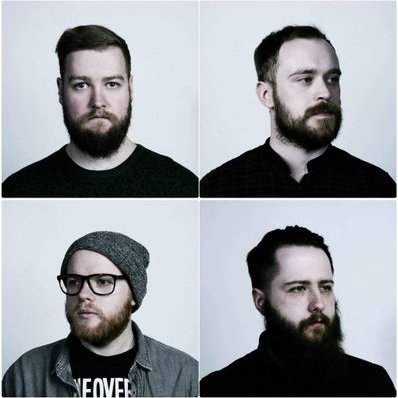 Ralph
's favourite video this week is the
Campfires In Winter
single
Free Me From The Howl
from their debut album
Ischaemia
on
Olive Grove Records
.
Free Me From The Howl
is available now as a digital download or to stream. iTunes:
bit.ly/FMFTHiTunes
Spotify:
bit.ly/FMFTHSpotify
It's been a couple of years since
One Eyed Wayne
first graced the hallowed pages of
Ralph's Life
with a review of their then newly released single
After The Break
.
It's 10 tracks of pure punky feelgoodness a la Blockheads with a bit of Wreckless Eric and a bit more of that UK Subs vibe that graces
After The Break
.
he focus of this week's feature articles on
Ralph's Life
is firmly on the burgeoning supply of quality Indie music in Scotland currently. With Sunday's Indie Show on
Radio KC
containing over a third of the tracks played from Scottish based bands and artists, it seems there's a bit of a tidal wave about to swamp the rest of the UK.
One case in point is young (they're so young they cite
Catfish & The Bottlemen
as an influence) Wishaw band
LAFleur
. They're only a couple of years into their musical journey together but are rapidly managing to attract the right kind of attention.
Their first release, a double A side single
Too Late/The Promise
brought the band widespread critical acclaim.
Ralph's favourite video this week is
Scarlett
by Aberdeen band
The Cliftons
.
The Cliftons
have supported luminaries such as The Bluetones and Man Made plus headlined at venues such as The Lemon Tree. The Cliftons are also set to release their follow up EP on January 21st with a hometown show in Tunnels.
Likened to QOTSA, Fat White Family and Grinderman they've had a very successful 2016, including performances at several festivals including Reading & Leeds and Sound City in Liverpool. The single
In Sicily
is released by
Fighting Caravans
on Christmas Day.
However it wasn't until his main band took a hiatus in 2016 that Scott decided to launch a solo project.
Hailing from Newcastle,
VITO
are four young men with their sights firmly set on achieving greater notoriety than just gigging around their local stomping ground in the North East.
They offer - "a 'no-frills' ethos, focusing on raw, dynamic performances" and "
have a flair for compelling lyrics to accompany their upbeat riffs, creating poignant messages through tracks that pack a punch."