London post-psych collective
Moderate Rebels
are ready to unveil their debut full-length album
The Sound of Security
, which further pursues their sonic manifesto of...
"using as few words and chords as possible".
"We tried to create conditions where the songs could write themselves with minimum resistance; an automatic writing situation," say
Moderate Rebels
. "The point was to remove ourselves, our beliefs and our intentions as much as possible; to just let it happen. It's never been about us, we want to make music that aims at being more important than that."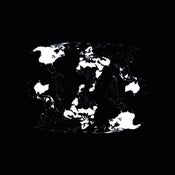 Having set out their hypnotically brutalist improv with prior releases
God Sent Us
late last year and the
Proxy
EP this summer and which garnered huge acclaim; not least from the usual suspect broadcasting luminaries,
Moderate Rebels
decamped to a small Bermondsey studio to cut an album which was influenced by among other things ...
"There were churches on either side, so we'd hear the congregations singing and playing all day, celebrating their spiritual beliefs with a jubilant and communal noise. Without getting too much into psycho-geography, that couldn't help but bleed into what we were putting together. It's powerful and uplifting stuff, no matter what your own particular philosophy may be. At the very least, it explains all the hand claps on the album!"



The resulting 13 tracks, released by the band
as
The Sound of Security
on
Everyday Life Recordings
on December 8th are as fascinating and exhilarating as such contrary stimuli would suggest, being energetic, intoxicating and ruthless in their stark approach, yet imbued with all the freedom of a group utterly at ease...
"Our music seems to be all about turning weaknesses into strengths," say
Moderate Rebels
, a little modestly. "We decided to not try to gloss over our musical limitations and imperfections, and just embrace them."
Ralph's playing
Liberate
on the
Radio KC Indie Show
on November 26th and will give
When The Cost Has No Value
a spin the following Sunday so remember to tune in.