OK bands you know the score .....
the more hits your blog gets by the fans .....
the higher you go .....
So Tweet it, Facebook it .....
Generally and expose yourself .....
Now Mr Snuggles and I Have Been sitting with our heads down counting the hits on each blog to see who's got bands which place.
The Top Ten Blogged Band Chart is played every Sunday 5-7pm on
Radio KC
as part of Ralph's Indie Show.
No 1...
The Inkhearts
North West band
The Inkhearts
are due to release two tracks -
Temper Temper
and
Uptight
- by
digital download
on November 17th of this very year.
The Inkhearts
formed in 2010 when the members, then young teenagers, were introduced to each other at a music tuition initiative at
The Engine Rooms
, Skelmersdale.
No 2...
William Stead
There's a plethora of male singer/songwriters at the moment and; as
Ed Sheeran
recently proved with his dire performance on X Factor, not necessarily all of a standard, but with the release of his
Indigo Bird
EP, Bradford's
William Stead
is heading towards the top of the pile.
No 3...
Barstow Bats
Ralph's had a soft spot for Dumfries band
Barstow Bats
for a while now and has given some of their past tracks a spin on the Radio KC Indie Show, so it's good to hear they've just released a new single. It's called 'Partners In Crime' and it's a slight change in direction with its more poppy, zingy, guitar driven Indie sound in a slightly
View
-esque stylee which should help them make greater inroads with the mainstream radio stations.
No 4...
Allusondrugs
'I Should Have Gone to Uni'
sees hotly tipped grunge rockers
Allusondrugs
articulating the anxieties and pressures of young adulthood as only they can.
The band, whose touring schedule alone surely puts them in the running for the title off the hardest working musicians in the UK, recorded and mixed this track as well as producing, filming and editing the video themselves, in a two day break between gigs!
No 5...
Alex Highton
Never let it be said that Ralph doesn't have a softer side - and the
Alex Highton
follow-up album to the highly acclaimed
Woodditton Wives Club
appeals to just that. The Liverpool born singer songwriter has just released
Nobody Knows Anything
and it's an introverted collection of diverse musica
l gems.
No 6...
Stanley Odd
It's not often you get to use dystopian, Scottish and Hip-Hop in the same sentence, however, the third album by Scottish Hip-Hop collective
Stanley Odd
has some extremely incisive and introspective views on the increasingly dystopian society in which we currently exist.
A Thing Brand New
is shades of
Fear and Loathing in Airdrie
rather than
Las Vegas
as
Dave Hook
's writing examines not only himself but the 'Scottish Dream'.
No 7...
No Hot Ashes
If you're looking to get the funk out, you could do worse than grab yourself the
No Hot Ashes
debut single
Goose
which was released 22nd October with its choppy Haircut 100 stylee guitar and North West vocalising. It's a punchy, catchy release from this young Manchester band and produced by multi award winner
Gavin Monaghan
.
No 8...
Roadidendren
Ralph
's been spinning some tracks by London (and Luton) singer/rapper
Roadidendren
of late on his
Radio KC
Indie Show as her fresh, funky, funny yet ferocious style never fails to please and favours no small amount of favourable feedback (yes, I know that's a lot of f's) from the listeners.
Her upcoming album, The Empress's New Clothes focuses on and picks apart the trivialisation of many parts of the music industry by its stars and insiders.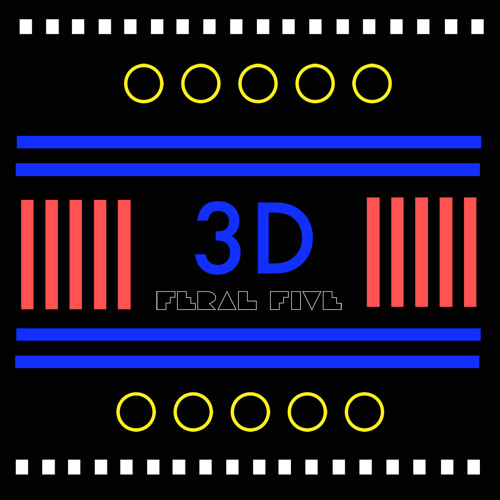 Ralph
's been up to His ears Gunk in this week!

No not the stuff for cleaning car engines ... 'Gunk' is a portmanteau of Geek Punk and it was Celebrated in style on the 5th-7th September at the
Music Tech Fest
in London ... and
Ralph
's chums
Feral Five
Were at the forefront with a live performance prior to the launch to celebrate the official release of
3D Print Me
single on 12 "Vinyl on September 17th in the
East London Design Store
.
No 10...
The Actions
Normally Ralph only blogs unsigned UK Indie, but now and again some mainstream goodness drops in the kennel that peaks his interest and when 'Indefensible', the new EP by London based Alt/Rockers
The Actions
arrived it was time for some rule bending (
Their first album 'Real' was licensed to Nikita Music, a Brazilian record label and released in Latin America).