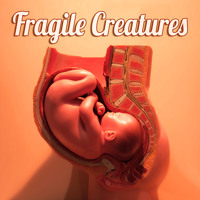 Brighton seems to be producing a wealth of musical goodness of late and
Fragile Creatures
are pushing their way to the forefront of that trend after an enforced hiatus due to tragic circumstances. After a successful start to 2013; including starting to record an album, David Vatchnadze, their mentor and founder of Indie record label DNVMusic sadly passed away.
They're now back and releasing an EP of four carefully crafted, pop-tastic guitar driven tracks on August 31st as a follow up to their debut, double A side single
Dear Michael/She Makes Me Nervous
.
This
Fragile Creatures
EP should see them riding high on the current wave of poppy guitar bands with four well produced and extremely catchy tracks, the first of which is the EP's title track
Fragile Creatures
. It's stylish guitar and smooth vocal make for easy listening, especially on a sunny August day like today.
Next up is the aptly titled
Sunshine
with slight shades of
The Cure
in the intro and it's an upbeat, bouncy track that's guaranteed to be a
Fragile Creatures
fans favourite.
Stowaways
is a moodier, more stylish rendering, and closing track
End Of The World (For Two)
with its dark lyric embedded on a paradoxically light and airy musical arrangement giving it a very late 60's
Beatles
feel.
Fragile Creatures
are
Adam Kidd (vocals/guitar), Aaron Neville (keyboards/vocals), Tom Alty (guitar/vocals), James Crump (drums), Adam Whittles (bass) and they will be playing the following dates...