With a name like
Electric Discharge Machine
it's no surprise that this young London band have a psychedelic feel to their extremely impressive musical soundscape. Their single
Declaration Of War
from their recently released EP is a flashback to the late 60's with a mo
dern twist. It's Rock 'n' Roll Jim but not as we know it.
Electric Discharge Machine
share their time between London and Paris gigging relentlessly so it's quite apt that Ralph's giving
Declaration Of War
a spin on his Paris based UK Indie Show on
Radio KC
this coming Sunday.
Electric Discharge Machine
have played around London
's Shoreditch scene for the past year. All four previously played with other bands for a couple of years but when they got together for a gig last year felt that they had a common goal.
"Somehow things just fell into place and we decided to go for it" said Jeremy.
Jeremy went on -"Together we
are intent on diversifying and experimenting to make a unique personalized blend of our kind of rock and roll - a pulsing beat with strong rythmique riffs, with just a touch of melancholy and nostalgia which makes for a stimulating cocktail of sounds."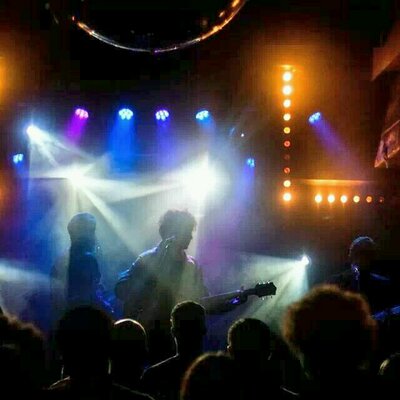 Electric Discharge Machine
are an Anglo/French mix comprised of Jeremy on guitar, vocals & keyboard - Paul on guitar & vocals - Arnaud on bass & vocals - Ross on drums.
If you get the chance, check them out live - whether it's in
London
or
Paris
!
Upcoming
Electric Discharge Machine
gigs are...