Day 6 - 16.11.13
The Ralph's Life CD is complete and Radio KC will be playing all the tracks on Monday night from 9pm!
Day 5 - 15.11.13
Final track confirmed...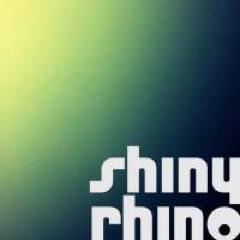 The last track on the album has been donated by
Shiny Rhino
whose name is
Mike Cornes
and he writes songs
and records some of them.
Then he asks people to listen on
Bandcamp
and/or
Soundcloud
.
Day 4 - 14.11.13 Schizophrenia Awareness Week
It's Schizophrenia Awareness Week, November 11-17 2013



I'm going to be standing up for schizophrenia during 11-17 November because those of us like me with the condition want others to be aware of and understanding of what it's really like to live with, instead of the current stigma and misconceptions that surround schizophrenia.

Jonny Benjamin - filmmaker and mental health campaigner
Imagine being bombarded with voices from invisible forces, and stripped of your ability to understand what is real and what is not.
This is schizophrenia
What could be worse than these symptoms?
Day 4 - 14.11.13
Track list update
Mono Life confirms a track...
Yorkshire based producer
Mono Life
has just confirmed that he's donating his aptly named track 'Disco In Paris' as it'll get a spin by Ralph's favourite French Radio Station Radio KC.
Day 4 - 14.11.13
Radio KC gives up air time...
Ralph has a weekly show every Sunday on Paris based station
Radio KC
where he gets to play his selection of the best unsigned UK Indie tracks. The station goes out in 104 countries worldwide and has two syndication's in America.
Well Ze Boss at
Radio KC
is giving up some valuable air time for Ralph to be able to play the tracks currently confirmed for the Ralph's Life fundraising CD for
The Fine Line Project
and the mental health awareness charity
Rethink
.
You can
tune in
from 9pm Monday the 18th November where some of the artists who have donated tracks will be leaving a little message and we'll be spinning their tunes!
Day 3 - 13.11.13

A Wonderful Gesture (Part 3)
Ralph recently blogged Edinburgh restaurant (the aptly named) The Dogs and word's just come in to the Kennel that they've offered dinner for two (drinks not included) in the funky Hanover Street eatery and whoever pledges for it when the crowd funding project starts next week will definitely be 'going to The Dogs'.Day 3 - 13.11.13
The Dogs has just been included in The Times list of the Top 20 Gastro Pubs in Britain and it's an accolade well deserved as restaurateur David Ramsden offers stylish surroundings and immaculate service at affordable prices. For one lucky Edinburgh Pledger it's going to be the dog's bollocks!
Day 3 - 13.11.13

A Wonderful Gesture (Part 2)
Word's just arrived in the kennel that Manchester chef
Jonny Marsh
has donated a table for two in his latest pop-up restaurant within
Bexters Coffee Co
in Manchester's Boothstown as one of the Crowd Funder Pledges. It's a one off pledge and will be priced accordingly (Ralph'll provide the wine).
Ralph's blogged Jonny who's worked previously under the tutelage of none other than
Raymond Blanc
and his pop-up restaurants have become one of the highlights of the recent upsurge of the Manchester dining scene. This will be an exclusive crowd funding pledge not to be missed!
Day 3 - 13.11.13

A Wonderful Gesture
Day 3 in the kennel and after a long night's slog and not a lot of sleep replying to emails and making up the playlist for his
Radio KC
Show on Sunday, Ralph's day was made immeasurably brighter by a message on his
Facebook Page
from
Graham Marshall
who's donated his single 'Freedom Call' to the CD for
Rethink
.
Graham (who was Ralph's No 1 blog for many weeks) is performing in a concert with legendary US singer
Linda Perhacs
in London on the 5th of December on what is her first appearence in the UK in over 30 years. He is donating his fee from the concert to be added to the funds raised by the
Ralph's Life
CD for
The Fine Line Project
and
Rethink Mental Illness
.
I can't thank Graham enough for this tremendous gesture which is over and above his donation of 'Freedom Call' for the CD.
Day 2 - 12.11.13
The track list update (part 2)
Ralph previously blogged them back in March on the release of their excellent 'Hands Up' EP which you can check out by clicking
here
Day 2 - 12.11.13
The Track List Update
Well, it's two days into the
Ralph's Life
Compilation CD for
The Fine Line Project
and
Rethink
and it's pandemonium in the kennel. Since putting the track list out tonight more of Ralph's featured bands have confirmed their willingness to support the cause of mental health awareness by donating a track for the CD including none other than
Tom Robinson
of course! Paws crossed for some more big news soon too!
Confirmed for the track list last night were…
It's got so busy Ralph's had to enlist the aid of his mate Mr Snuggles to cope with the workload…here they are discussing the track list last night…
Day 1 - The Track Listing
Day 1 - 11.11.13
The Charity
It's the first day of the Ralph's Life Double CD campaign in support of the work done by
The Fine Line Project
in raising awareness for mental health issues and Ralph's pleased to announce that all the funds raised will be going to the charity
Rethink
.
0300 5000 927 (Mon-Fri 10am to 2pm)
Advice and helplines
Rethink Mental Illness has a number of helpline and advice services, which offer practical and emotional support and signposting to those experiencing severe mental illness, their carers and relatives.
One woman's typical route was to use A&E in a crisis in the early hours of the morning where she would be seen by inexperienced junior doctors who would admit her. Now she feels able to phone Lincsline instead and her use of A&E has reduced.

Member of a Community Team
The national
Rethink Mental Illness Advice Service
fills a major gap in the information and help available to people with mental illness and their carers. They also provide 24/7 helplines covering particular areas or for particular groups of service users and carers, some of which are directly linked to crisis accommodation, working in partnership with local Crisis Resolution and Home Treatment Teams.
Helplines
Rethink Mental Illness provides a number of helplines across England. Staffed by highly trained professionals, they provide specific solution-based guidance and offer information and advice.
Member of the Mental Health Helplines Partnership - all our helpline services adhere to their quality standards and are freephone as well as recovery focused.
Find local support Find services and support groups near you
They provide a range of services nationally, including advocacy, carer support, crisis services and more.
This is going to be a running blog on the Crowd Funding and subsequent issue of the
Ralph's Life
CD for
The Fine Line Project
with the funds raised going to the mental health charity
Rethink
.
It'll keep everyone up to date on a day to day basis with information on the project, comments, pictures, some music and the occasional bit of fun. To kick of - here's the idea behind the project...
T
he Crowd Funding Project
Ralph's Life Music Blog
has covered the great work done by
The

Fine Line Project
on two occasions now and in order to fully recognise their contribution to mental health charities we aim (with your help) to produce a double CD of unsigned UK Indie bands and artistes; featured in the blog, to raise both funds and awareness for mental health in the UK.
Why
The Fine Line Project
? Because we all tread that fine line between feeling great and not so great. It could be as simple as being tired, off colour or having overindulged. Most of us understand those feelings, but what if they're enough to send you over the edge? Or what if you or someone you know has been diagnosed with something really serious?
Why mental health

? Because it's a difficult area and there's still stigma attached to having mental health issues, even though 1 in 4 globally experience such problems at some point in their life; because it affects so many people from a bout of depression to conditions such as bi-polar and schizophrenia; because promoting fundraising events which support mental health is not as easy or engaging as, say, raising money for children or animals. And because the current recession means more stress, more pressure on services and less support available.
Why creative arts

? Because artists and creative people in general, including many scientists, are often in tune with that fine line feeling, aware of the impact of life's highs and lows and in a better position to express them in a language that reaches out to others. Just think of music, song lyrics, poetry, painting, drama and how they can touch the soul.
The Plan

is to use the funds raised to produce and distribute a Double CD of up to 40 Unsigned UK Indie bands and artistes which will not only be available to Pledgers (the first 1000 will be a limited edition for pledgers only) but also on sale in Indie Record Stores throughout the UK.
We will also be hosting a launch night at a venue still to be decided, featuring a number of the acts on the CD.