OK bands you know the score.....
the more hits your blog gets by the fans.....
the higher you go.....
So Tweet it, Facebook it.....
and generally expose yourself.....
Now Mr Snuggles and me have been sitting with our heads down counting the hits on each bands blog to see who's got which place.
The Top Ten Blogged Band Chart .....
Ralph previously looked at Wolverhampton Alt Folk/Rock band
Under A Banner
back in May when they released a single 'Some Stories' to aid the soldiers charity
Help For Heroes
. Since then the band have been working hard to produce their
¿Acoustic?
EP and the result is a heartfelt collection of well crafted songs.
Have Mercy Las Vegas
were the third and final of Ralph's trio of lively and energetic folk/rock bands reviewed back in November of last year. They're causing a bit of a stir on the Glasgow music scene with their unique sound, which although largely folk and blues based, is hard to pin down exactly as they appeal to a wider audience with every gig.
I recently attended a gig in Liverpool's
Leaf Tearooms
to take in local bands
Lumin Bells
and
Red Sails
which included an appearance by
This Morning Call
. Main interest on the night was
Lumin Bells
but after their set probably a third of the audience left. To their loss as it happens as
This Morning Call
produced a set that was as eclectic as it was mesmerising.
Building on the impetus of her
SAMA
Best Electronic Award earlier this year
Plum
(aka
Shona Maguire
) has released a new EP 'Betsy Thunder'. Just after releasing the EP she played a gig in The Pleasance, Edinburgh supporting
Conquering Animal Sound
so in order to introduce Ralph's former man in Scotland,
Malcolm Parry
as a fully fledged blogger (
Scottish Sounds
) in his own right, here's his review of the EP and gig...
Kidsmoke
are Lance Williams, James Stickels, Tomas Hassall and Chris Trow and despite being long time friends they've only formed as a unit in early 2013. That being said they've come up with a solid, eminently listenable debut EP. The lead track 'Higher' kicks off with an almost psychedelic/60's California vocal.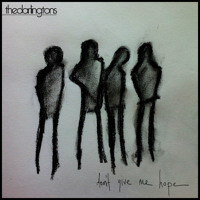 Ralph makes no secret of his love of
The Darlingtons
track 'Bats' (closely followed by 'Watch Yourself'), both of which have featured regularly on his
Radio KC Sunday Indie Show
. So it's no surprise his tail was wagging with news of their debut self-released single 'Don't Give Me Hope', due out November 25th 2013 along with an almost countrywide autumn tour.
If you're looking for well crafted, melodic tunes in a
Steely Dan
sylee then you've come to the right place because Ralph's been listening to
Red Sails
from Liverpool and it's time you did too! Their tracks sound simple but are actually complex well written musical gems that soar, taking you on highs and lows with their lyrics and melodies.
No 8.....
Graham Marshall
I was sent a You Tube video a few weeks ago that not only made me laugh but also renewed my faith in seeking out unsigned indie music. It was self-made by
Graham Marshall
who three years ago tried to make a living in music but had to do the unthinkable – go back to a 'real job' as a truck driver for
ASDA
. Almost giving up hope of a musical career he now boasts a trophy awarded by the panel of the
Barcelona International Film Festival
and a newly released EP.
No 9.....
The Gravity Drive
Since Ralph playlisted the forthcoming single 'Circles' by
The Gravity Drive
back on the 20th October for his
Indie Show
with
Radio KC
he's had numerous requests for more info, so being a Jack Russell and inquisitive by nature, dug deeper.
The Gravity Drive
are husband and wife duo Elijah and Ava Wolf who release their music on their own label, the aptly named
Elijah Wolf Music
.
Ralph's an equal opportunities Jack Russel and having just covered Scottish Indie folk/blues band
Have Mercy Las Vegas
decided to stick with the genre in order to bring you news of the latest (and apparently final) album release by
The Low Countries
.