OK bands you know the score.....
the more hits your blog gets by the fans.....
the higher you go.....
So Tweet it, Facebook it.....
and generally expose yourself.....
Now Mr Snuggles and me have been sitting with our heads down counting the hits on each bands blog to see who's got which place.
The Top Ten Blogged Band Chart .....
I was sent a You Tube video a few weeks ago that not only made me laugh but also renewed my faith in seeking out unsigned indie music. It was self-made by
Graham Marshall
who three years ago tried to make a living in music but had to do the unthinkable – go back to a 'real job' as a truck driver for
ASDA
. Almost giving up hope of a musical career he now boasts a trophy awarded by the panel of the
Barcelona International Film Festival
and a newly released EP.
If you're looking for well crafted, melodic tunes in a
Steely Dan
sylee then you've come to the right place because Ralph's been listening to
Red Sails
from Liverpool and it's time you did too! Their tracks sound simple but are actually complex well written musical gems that soar, taking you on highs and lows with their lyrics and melodies.
No 3.....
The Winter Tradition
Back in December of last year I took a look at
The Winter Tradition
when they released 'Tides & Telegrams' and said - "They'll be one of the 'must listen to' bands of 2013". I was right - so it seemed like a good idea for Ralph's man in Scotland,
Malcolm Parry
to cover their headline show in Edinburgh's
Liquid Rooms
on Friday 23rd August with support from the previously reviewed
Book Group
and the relatively newly formed
The Lonely Together
. Malcolm takes up the story.....
Bucking the trend for raucous Indie thrashings Ralph's been playing the
Lumin Bells
track 'Somehow The Same' with reasonable regularity on his
Radio KC
Sunday Show these last few weeks. It's a gentle, reflective tune with hints of the early
Moody Blues
(I'm trying to avoid the obvious
Nick Drake
comparisons) or the subtle vocalisations of
America
and it's been received with no small amount of favourable feedback.
A singer/songwriter originally from Glasgow but now residing in Greater Manchester
John Mackie
's inspirations are from a wide range of varying sources, but his talent for touching, emotive lyrics and ear for melody give him a style that makes him stand out from the crowd.
John has been in various bands as creative influence in his career, notably The Broadcast, but no
No 6.....
Born Thief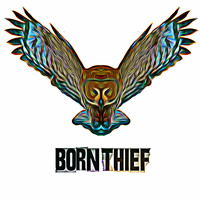 Having played the soon to be released
Born Thief
single 'An Inch Of Doubt' on
Ralph's Radio KC Indie Show
it seemed like the ideal time to take a closer look at the group who have a similar vibe to Liverpool's
Tea Street Band
.
Born Thief
are - Jake McGrath (vocals), Sam Wilson (Guitar), Greg Jones (Bass), Luke Haran (Guitar) and John Fitzpatrick (Drums) who formed recently from the ashes of Yorkshire band Sharp Darts.
Having kept an eye on
The Online Festival
over these last good few months it's no surprise to me that Grimsby band
Kismet Ryding
would be on the verge of releasing an EP. It's called - 'Look.See.Don't.TRIP.' - has six tracks and it's released on Monday 26th August.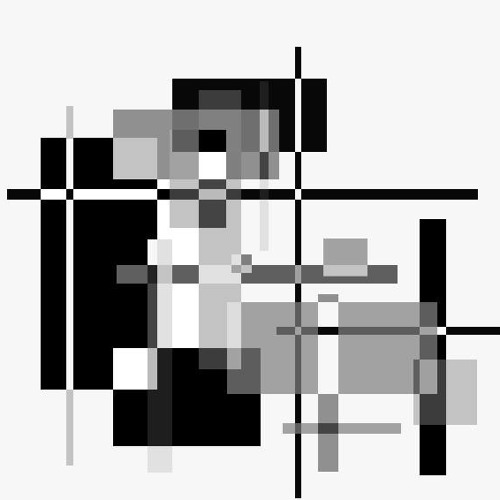 Ralph briefly had a look at
The Mutineers
back in May of last year, but after their first album things went fairly quiet due to personal projects (bassist
Iwan Gronow
playing for
Johnny Marr
for instance) and a self imposed 'hiatus'. The good news is, they're back with a vengeance.
With the release of the new single 'Tell Me Why' and a mini-tour planned for October/November,
The Mutineers
mighty music machine is back on the road.
After Ralph's man in Scotland,
Malcolm Parry
gave a glowing report of Somerset band
The Darlingtons
set when they supported
The Bedroom Hour
recently in Bathgate, it seemed only right and proper to investigate further. Theirs is the usual 'mates at school, formed a band in college' story, except for the fact they've done it with more than a modicum of success.
Everybody likes to make a comparison about artistes and Ralph's old man is no exception. He heard
Wullae Wright's
'Halo Effect' playing on my laptop and next thing he was wiping the dust of his collection of vinyl, dug out
Led Zeppelin I
and stuck it under my nose