Through checking out
Tom Robinson's 'Fresh On The Net'
I've become acquainted with the music of the highly talented and extremely prolific
Debbie McCoy
. So being inquisitive by nature I dropped Debbie an email with a few questions and the answers in return were fascinating and extremely open and honest. Her story is a real eye opener and she has to be commended on her resilience in producing such beautiful music in what has been very trying times.
Debbie McCoy
is not only a multi-instrumentalist but also an artist and photographer.
She trained at The Kent Institute of Art & Design and Goldsmith's, University of London. She has had 15 group and solo exhibitions in recent years including shows in London, Canada, Japan and San Francisco.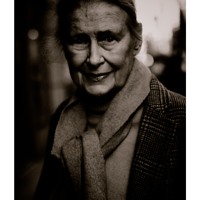 Debs also exhibited at The Baltic Centre For Contemporary Arts, Newcastle, in 'Learning to Love You More' shown alongside Yoko Ono and Fluxus exhibitions in 2008. She has also been a sessional lecturer on Fine Art degree programmes.
Debs has played live in session for the BBC and received multiple plays on BBC Radio 6 Music, BBC Radio Newcastle, WRIR Radio, USA and OGR Radio USA since August 2012. She has also appeared 5 times since August 2012 on Tom Robinson's Fresh On The Net in his top 10 weekly 'Fresh Faves'.
Debbie McCoy
's music speaks for itself with it's haunting melodies but I'll let her do the talking now as she bears her soul.....
Ralph
: You spread your talents over several forms of the arts, is music becoming your main driving force?
Debs
: I studied at art school for 4 years, specialising in Fine Art Painting and I've always
used photography as an art form; still and moving images as well as creating book works combining paintings with text and image.
Certainly for the past year music has been my main focus which largely relates to the personal struggles I was having. For a long while I found it very difficult to paint or to use mediums that I once loved because the association with my former career as an Art Psychotherapist was too great. Also the physicality of those materials were too unpredictable and uncontaining emotionally for me at the time when I was having serious health problems. The past few months I've been doing more photography again and I've been shooting Digital Super 8 film and fitting that to some of my music.
Ralph
: You also seem to spread your musical talents over several genres,
which is closest to your heart?
Debs
: I guess anything on the bluesy-folk side of things really allows me to connect
emotionally. That kind of playing lends itself well to strong rhythms which I always
feel quickly connects me in quite a primitive way to my emotions and somehow to
something much bigger than myself. In my teens I was really in love with soul, jazz
and blues and listened to a lot of Bill Withers, Anita Baker, Louis Armstrong, Billy
Holiday, Nina Simone and Carmen Lundy. So I guess there's still something in me
that is very drawn to jazz and blues.
Ralph
: You seem to enjoy collaborating with other musicians, any favourites or new
projects in the offing?
Debs
: Yes I've done quite a few collaborations over the past year with other musicians. Its
really exciting and stimulating to have someone else take one of your songs or a fragment, sketch or idea of something you've done and transform it into something quite different. I think it can really free you up creatively collaborating with people if you're open to change and not fixed on how you want something to sound from the outset.

There's this guy Ben Jones in London who I spent a while last year re-working some of his songs and he did the same with mine. I was blown away with what he did. His vocals are stunning and have me in tears after the first bar of most songs! He tends to use a lot of obscure jazz chords so that was pretty refreshing to hear and allowed me to take some of my own works in a different direction which I might not otherwise have considered. I'd like to think that some of that was reciprocated and equally helpful to him. I'd like to do more work with Ben at some point and look to playing some gigs together.
More recently I've done some work with Steve McNamara from the band
Formes
.
Interview 6th May 2013We've re-worked songs that both of us have written individually, so added vocal harmonies, reverb guitar and piano to some tracks. We've also written some new tracks that have taken on a more organic, collaborative approach. We set up a separate Soundcloud page under McCoy & McNamara for those collaborations.
Two other musicians who are enormously talented and who I have a lot of respect
for are my friends Jon Cox and Mark B who musically goes by the name of Tlefou.
Mark and I trained together at Goldsmiths in London. It was weird because I was
on Tom Robinson's Fresh On The Net one weekend listening to tracks and casting
my votes and there was this beautiful instrumental soundscape by Tlefou. I had no idea it was my friend Mark until he sent me an email! Mark's done some gorgeous remixes of my piano Casson Sketches and Jon recently did a re-mix of Olafur Arnald's song 'Only The Winds' using my vocals from 'Black Winged Taker.'

I found both incredibly beautiful and sensitively mixed. I'm hoping to do more work with them. I feel like we really connect musically and they both have great musical ears.



This year I've had Steve Calder from
The Lake Poets
playing harmonica, banjo and
slide guitar for me. We've not co-written any music as yet. Steve's a real whizz on the guitar as well as harmonica and banjo. To be honest, I can't understand why no one in the bands he's played in has had him playing guitar. He's been a real inspiration and has always been very supportive and positive about what I do musically. That's meant an enormous amount when for the best part of a year I've just been creating and playing music on my own at home.
The first time we met we played music for 9 hours straight! He got me blind
drunk. We had a harmonica duel then I got spaghetti fingers from the booze and
couldn't play until I'd had some food then I got a second wind. We did a duet on 'Down To
The River To Pray' then we carried on the 9 hour music marathon!
Debs
: Yes its a little ridiculous the amount of music I produce. Up until a year ago I didn't
think I was capable of fitting lyrics to music. I'd written instrumental pieces on the
guitar and piano but I'd always struggled to fit words to music; the two just didn't
seem to marry. I thought that was related to my dyslexia and I'd resigned myself to
the fact that it just wouldn't ever happen for me. Then I sat down one day and
started writing whatever came into my head. I then began singing what I'd written
and whatever came into my head when playing, even if it sounded weird. I then
realised I'd been trying too hard, forcing the process up until that point and actually writing songs was pretty easy.
'Nightingale'. I wrote it last year and was encouraged to post things online, which I did. I don't quite remember how it came about but I got to hear about Tom Robinson's 'Fresh On The Net' and posted
'Nightingale' on there, even though I wasn't too sure about it as a song. I mean, I
liked the lyrics and the narrative and I liked the rhythm and main guitar riff but
thought it all sounded a bit cheesy together. Anyway, the track made it into the
'Fresh Faves' on Tom's site and was played on BBC Radio 6 a few weeks later and
also on BBC Newcastle which I was very surprised by.
Yes my songwriting is definitely driven by personal experience. I barely left my
house for 3 years due to crippling anxiety, panic attacks, agoraphobia and severe
hyperventilation relating to an awful court case against my ex-employer for
bullying, discrimination and constructive dismissal. I lost my clinical post in the
NHS as a Senior Art Psychotherapist and a career that I absolutely loved.
All my very close work friends and colleagues completely severed contact with me.
I had to endure a lengthly employment tribunal and brutal cross examination for
8.5 hours where I was repeatedly made out to be a liar. At the same time I had
countless letters and phone calls from debt collectors threatening to take me to
court as I had no money coming in and no means of paying my debts from 7 years of
university studies.
I had no money for food or to pay bills and was fortunate enough to have very
supportive family and a handful of solid friends who lent me money, cooked me
meals and basically kept me afloat despite feeling like I'd already heavily hit the
bottom.
I managed to apply for benefits and began receiving those. Then the government
decided 'I was fit for work' despite having serious health problems and despite my
GP and other medics writing letters and reports to contest this. Twice I had my
benefits stopped and was put through yet 2 more tribunals with the DHSS to try to
prove I was in fact ill and unable to work. This was all running alongside the
employment tribunal that I was going through. It was all utterly horrendous. I felt
like I was trapped in Kafka's 'Trial.'
There was a limit to how many times I could keep telling the same story to friends
and family and clearly a limited response to those stories could be given. So music
really became a diary for those incredibly dark and painful times; it was an absolute
lifeline.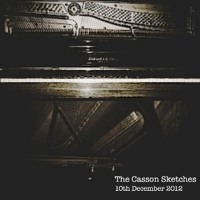 Although my songs have all largely been about my experiences of the past 3 years
by creating them and putting them out there in the public sphere they've allowed me to re-connect with people to share something of myself, of my experience in a way that feels transformative. By that I mean there's different responses frompeople, different feelings evoked. This has been a healthy process for me as it hasallowed a shift in my own experience. The songs can become something other than
my introspection or painful emotional turmoil that was the initial catalyst for the music.
Ralph
: How do you see your musicality/sound developing?
Debs
:
I'd really love to do some work with an orchestra at some point. I love the works of
Yann Tiersen, Joe Hisaishi and Zoe Keating. They're all quite different but I love
the classical elements, orchestration and skill.
I think a lot of my music is quite
cinematic and I'd be interested in working with an orchestra to bring together the s
ounds that I can't create myself with real instruments that I'm currently creating
with synths or samples. There's something quite special about playing with/in an
orchestra too. As a kid I used to play trumpet in a youth orchestra for a few years.



I think there were about 60 of us in the orchestra with a heavy brass section of 8
trumpet players (me included!) 4 trombonists and 3 french horns!
I also played guitar in my secondary school orchestra.
I'm not too sure in what other ways I can see my 'sound' developing at the moment.
I guess starting to play more live gigs and continuing to work collaboratively with
other musicians will allow me to grow and further develop.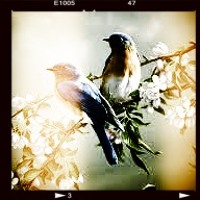 Ralph
: Is it difficult dividing/finding the time to concentrate on your photography
projects?
Debs
: At the moment I'm fortunate to have the time to spend every day making music and
art. I'm still getting my health back on track so I'm not currently having to go out
to work.
I'm always taking photos and making short films as I tend to take my cameras with me most places I go so its kind of second nature and just something I do rather than something I have to find the time to do. Of course I realise its a luxury that probably won't last forever as I'll have to get some paid work once my health is back on track, (unless I land a publishing deal!) so that will change the way I create and carving out time for creativity will be harder when working 9-5.
Ralph
: You seem to have found a champion in
Tom Robinson
&
BBC Introducing
, how much has that helped in getting your music noticed?
Debs
: Yes Tom Robinson and BBC Introducing have both been really supportive, individually and combined. Like I said earlier I uploaded 'Nightingale' to Tom's 'Fresh On The Net' around July time last year. It was from there that I first heard about BBC Introducing and of course Tom asks that everyone who uploads their
tracks to his listening post make sure they also upload it to the BBC Introducing site. There was also a wealth of information and encouragement on 'Fresh On The
Net' too which was helpful.
the Listening Post to listen and to vote on the new tracks that had been uploaded.
At a time in my life when even leaving the house to go and buy a pint of milk would
fill me with the fear of something catastrophic happening to me, the
Listening Post became a constant and a bit of a lifeline.
Regionally, I've had 8 songs played on BBC Newcastle since August 2012. I also
played 4 songs for live session for BBC Newcastle on 7th February this year and was
also lucky enough to be invited to the BBC Music Masterclass in Manchester in
The chances of receiving these opportunities along with radio play on the BBC
without BBC Introducing and the likes of Tom Robinson would have been pretty
slim. BBC Introducing is an incredible resource and opportunity for under the radar musicians as is the work Tom Robinson does to find and support new musicians and their music. Tom is incredibly generous with his time and feedback to musicians and to the industry. I feel very fortunate that our paths have crossed.
Ralph
: Musical influences?
Debs
: I've already mentioned the music I loved as a teenager. As for now and more recent
years I suppose those artists I most admire and whom have been influential in some
form are Ryan Adams, Beth Orton, Suzanne Vega, Joni Mitchell, Ben Harper, Nick
Drake, Tim & Jeff Buckley, Yann Tierson, Joe Hisaishi to name a few.
Ralph
: If you had one concert to play who would it be with?
Debs
: It'd have to be with Ryan Adams! I love a lot of his work and I really dislike a lot of
his work but the guy is an absolute workhorse when it comes to creativity and I
have the upmost respect for him. I've seen him play live quite a few times in the UK
and he's probably the best live performer I've ever seen. He's hilariously funny,
often in a geeky sort of way. Each time I've seen him its felt like I'm watching a
stand up comic at the same time as listening to stunning music. That's quite a skill,
and quite a different and difficult skill to be able to pull off in a live set.
The year all the problems at work came to a head I started having dreams with
Ryan Adams in them! I know, its a bit teenage! But they were wierdly helpful. In
one of the dreams I was sat outside a university in New York with Ryan having a
coffee and he was giving me career advice! Then we hopped on a bus to go and meet
Beth Orton then went to Cash Converters to look at guitars! So I'd like to meet him
in the flesh. He's an exceptional and prolific musician who I'm sure would be a lot of
fun to be around and would be great to play a gig with.
Ralph
: Do you always play/prefer acoustic?
Debs
: Yes, I mainly play and prefer acoustic although I have been know to crank up my
amp and let rip! I really love the simplicity of just a vocal and a guitar or a vocal
and piano. Some of my more recent work I've began using a synth to create viola,
cello and other sounds that I can't create with real instruments. It took me till now
to find something that actually used real recordings of the instruments that I could
play and sample.


There's a part of me that really dislikes a lot of electronic sounds. I think there's
something in the way my brain is wired that simply can't handle the frequency. I
actually find it painful to listen to. I've had a few people take my songs and re-mix
Interview 6th May 2013them and the stuff where folks have used more ambient and subtle sounds and
samples or real instruments have worked best for me. The glitchy, high pitched
techy stuff I find impossible to listen to and it totally loses me on an emotional level
cause I can't get past the frequency. It sort of feels like when you have a hole in your
tooth and you eat ice cream and it makes you wince and grab your face in pain.
That said, you watch.....I bet I'll be eating my words and the next music I produce
will be electronic stuff!
Debs
: I'll be playing The Old Cinema Launderette, Durham on 11th May supporting Lotte
Mullan. I had Pete Roe (from Laura Marling's band) call me the other week to see
about us playing a gig in Newcastle in June but I'm unsure at the moment if that's
going ahead.
I'm in London the week of 16th September to play gigs at The Slaughtered Lamb
and Underbelly in Hoxton with Richard Kapp while he's over from Austria playing
his UK tour. Me and Richard will be playing a gig that week with Rob Marr and
Cara Sebastian too although we've not secured a venue for that gig yet.
I've been asked to play a session for Balcony TV in Dublin so hopefully we can
arrange that for the autumn some time and I'm hoping to also get over to Vienna
and Berlin to play some gigs in the autumn with Richard Kapp.
In between those dates I'm trying to sort out other gigs, money permitting.
Ralph
: Why do you prefer self-releasing music?
Debs
: I've been self-releasing my music to date purely I guess because its actually
incredibly easy for musicians to do this now themselves and inexpensive. I had a
lot of folks contacting me asking if they could buy my music so I thought it easiest to
release singles on ITunes so people could access them that way. I also set up a
Bandcamp page so folks can download music from there or order a hard copy of CD's
I produce.
When I was very unwell last year self releasing singles gave me a focus and kept me
going. I realise a lot of folks might be critical of releasing so many tracks but as I
wasn't well enough to be playing gigs at that time or have launch shows for singles I
thought that was the best way to get my music out there. By linking the tracks with
my YouTube account it means I also receive royalties too when my music videos are
watched.
In terms of 'preferring' to self release - Its all I currently know, I have nothing to
compare it to.


Ralph
: What are you listening to just now?
Debs
: I'm a bit in love with Alexi Murdoch at the moment, so his album 'Towards The Sun'
has had repeated plays. Also Fionn Regan's album 'The Bunkhouse' - I love its
rawness which largely comes from the simplicity of his vocals and guitar
throughout, no other instruments. Its one of the most heart tugging albums I've
heard in a long while. 'Salt and Cloves' from the album is really quite special. I
played that song in the car when I first got it and cried for a good 10 minutes!
Debs
: Probably the piano version of 'Black Winged Taker.' Its one of my songs that I
actually like/feel happy with in its entirety. I like the emotion thats held in the
lyrics and the way I sing them. I like how my piano playing and vocals sound like
they're playing catch up, fighting for space almost and the best bit of the song for
me is the last few seconds when I hold the note when singing the last word then
take in a deep breath. That's where the song ends.